Italia
Can We All Just Calm Down - Opening Weekend Drama in Serie A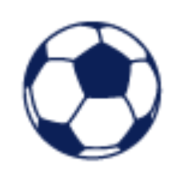 Chris McMenamy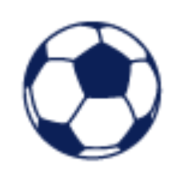 Chris McMenamy
Drama and Italy go together like ragu and a nice Montepulciano (or pizza and beer if you're slightly less cultured like myself). Italian football is no different, whether it's feast or famine for the Azzurri or yet another eventful Serie A season, it's rarely quiet. The instability caused by manager and player turnover across the league this summer meant we were either going to get great value for money on opening weekend or we'd have everyone screaming blue murder at BT Sport and demanding a refund because none of the managers had long enough to work out their best team. Thankfully, it was the former.
With the defending champions getting the festivities underway at San Siro, there was perhaps more interest than usual after Inter decided to build on last season's success by conducting a rummage sale in the San Siro car park. Replacing your Greek god of a striker with a 35-year-old Edin Dzeko is far from best practice but Inter didn't seem to care at the weekend, sticking four past Genoa and two up at their doubters. However, that's not to say they'll live happily ever after. The point to be made here is that it's only one game and although the mood has changed considerably around Inter, there's still a long season ahead. But so far, so good. Yayah Kallon could have done better with a pair of chances for Genoa and there were moments when Inzaghi's attempt to rebrand this side as a dominant, controlling team showed signs of frailty, but they did win 4–0 and have Lautaro to come back from suspension.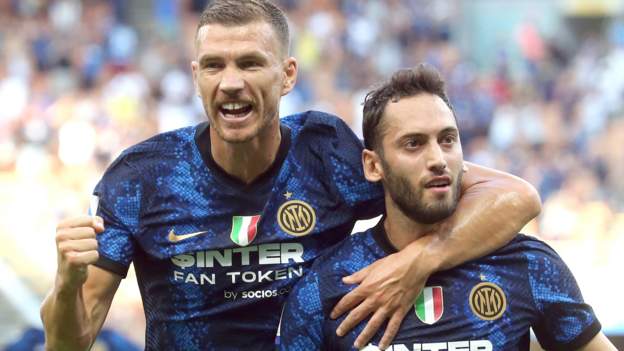 Elsewhere on Saturday, Sassuolo started the season with a 3–2 win over Hellas Verona which featured an idiotic red card for Miguel Veloso. It appeared he forgot he was playing in Serie A in the VAR era and not at a socially toxic corporate 5-a-side game, as he stamped on Djuricic's shin. Giacomo Raspadori's goal would have pleased most strikers and Traoré's curling finish scored high on the aesthetic-o-meter. Lazio came back from an early Empoli goal to win 3–1 with relative ease as they kicked off the Sarri era. Manuel Lazzari scored from a lovely one-two either side of a Milinkovic-Savic header and Immobile's penalty, getting Lazio off to a comfortable start to the season and relatively free of drama.
Saturday night's last ounce of drama squeezed itself out in Turin as Atalanta took on Torino. La Dea were ahead when Andrea Belotti appeared from the bench and stung them on 79 minutes with what looked like a screamer but was really a deflected effort, much to the chagrin of clickbait Twitter pages. Juan Musso decided to chip in with a tame Harald Schumacher tribute by wiping out Belotti moments later and was lucky to get away with a yellow. It was to be another sub that played the hero/villain in this drama as Roberto Piccoli poked home an injury time winner, punishing a poor Ricardo Rodriguez clearance.
Sunday is usually a day of rest but any semblance of that was obliterated from the get-go as Bologna beat Salernitana 3–2 in a game that finished 9 v 10. Salernitana had an early red card for handball before taking the lead after, you guessed it, another red , this time for Bologna. Soriano's mid-air forearm smash was spectacularly stupid and earned him a deserved red, while Bonazzoli made it 1–0 from the resulting penalty. They exchanged goals until De Silvestri made it 3–2 in the 77th minute and Bologna's Jerdy Schouten decided to spice things up with a THIRD RED CARD in the final throes to really make the ref work hard for the money.
All eyes then switched to Juventus' trip to Udinese, where they took an early 2–0 lead with a definitely not huffing Cristiano Ronaldo on the bench. Udinese fought to level things up with a penalty from Pereyra and a hilariously bad mistake from Szczesny let Deulofeu in, before super-sub Ronaldo appeared from the bench sans cape to save the day. His late arrival didn't stop him from giving Juve the lead with a stoppage time header, or so he thought as he ran off celebrating with no shirt on. He was left looking like a failed streaker when VAR called offside on the goal to leave Ronaldo with nothing but a yellow card and a feeling he was about to be schadenfreuded real good. An inauspicious start for the pre-season favourites and smiles all round for Udinese after losing their two best players in the last few weeks.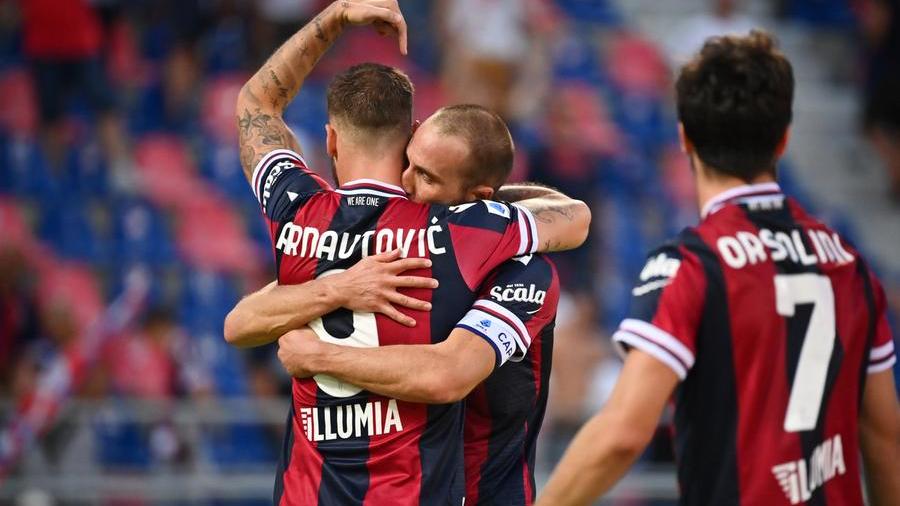 Further south, Napoli did their best to ruin Luciano Spalletti's first game in charge, beginning with Osimhen's red card for what looked something like a punch on Daan Heymans before Insigne scooped a penalty over. Unfortunately for new kids on the block Venezia, Napoli got their act together to win 2–0 after a second Insigne penalty went to plan and Eljif Elmas tucked one in at the near post.
Good news for Roma fans after Jose Mourinho's side got off to a flyer with a resounding 3–1 win over Fiorentina. As we all know, things only get better and better when Jose's at the helm! Another two red cards in this one as Dragowski's attempt at playing sweeper keeper almost cost Tammy Abraham one of his ankles before Nicolò Zaniolo picked up a soft second yellow. Nikola Milenkovic gave Fiorentina a chance at a point after Mkhitaryan's opener but a brace from Jordan Veretout was enough to give Mourinho a debut three points. The optimism around this Roma team is real, but the same was to be said of Spurs in the early stages of last season so that's all we'll say for now.
The opening weekend spilled over into a three day bender with two games on Monday, as Cagliari took on Spezia in the dreaded Monday 5.30pm spot, the Italian equivalent of Burnley v Crystal Palace being on the telly while you're out getting crisps and Fanta to watch Love Island later on. An entertaining match nonetheless, as they played out a 2–2 draw but without red cards (needs more drama). A five minute Joao Pedro double after Spezia took a 2–0 lead meant the points were shared and nobody went home happy, just like watching Burnley v Palace as a neutral.
The marathon raising of the curtain ended with a very entertaining 90 minutes in Genoa as Sampdoria hosted Milan. A shocker from Audero gave Diaz an early goal and there was plenty of end-to-end action but it ended 1–0. A marginally more controlled end to a wild weekend of football, 36 goals and 7 red cards enough for a Martin Scorsese film's worth of content.