Italia
The Leaping Tower of Pisa - Breaking Football Manager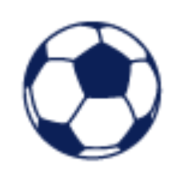 Chris McMenamy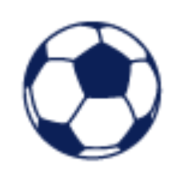 Chris McMenamy
Football Manager has an insatiable desire to make you look stupid. Sixteen years of playing it and I still haven't quite found a failsafe way to beat the computer. Sure, every so often a save bears fruit and you end up winning it all, but the game is always ready to pounce once you make the slightest mistake and take you to the brink of discovering that your laptop cannot fly. But, what if I were to tell you there's a way to make this pesky little game come to heel? And that you can do it with Pisa SC?
It really is that easy, or at least those are my famous last words before I shuffle off in embarrassment upon my sacking in early October. So, set pieces, the caviar of the Real Football Man™, that's where we'll break this pesky AI. Frowned upon by snobs, adored by those who squeeze every ounce out of them. It's been estimated, by people who know a lot more than me, that set piece goals can account for anywhere between 25-33% of all goals scored in elite football, which is a whole lot of goals for something that's considered a poor man's method of scoring.
Roughly 3.4% of all corners are converted into goals and the average corners per game is around 10, then you should be scoring from a corner every six games, providing all things are equal (five corners each) and you're not doing anything special. But things aren't equal and we are doing something special here, otherwise, what's the bloody point? Actually, don't answer that.
So, what's so special about Pisa? Other than the famous tower, the scenery and food, there's a man who almost overshadows the city's architectural wonder, such is his imposing figure. Lorenzo Lucca can be best described as Burnley's wet dream. A whole 6ft 7ins of a man, Pisa's 21-year-old centre forward is a behemoth with star potential, a goalscorer with, prepare yourself, great feet for a big man. I tried doing this with Fiorentina, my adopted Italian club, but Lucca wouldn't join them, so I've sold my soul and moved across the province. Shameless, sorry to any Viola that find themselves unfortunate enough to read this.
Football tends to reward you for maximising your players' strengths and we intend to squeeze every last drop out of Lucca, from open play and set pieces. I want him to be a lighthouse, a guiding star; if you don't know where to put the ball, just aim for Lorenzo. His 2021–22 season, in real life, has been a strange one, scoring six goals in his first seven games in Serie B but failing to score the rest of the season. Still being talked up for a big summer move to Serie A, teams quite clearly see in Lucca what I very much intend to get out of him. Goals, by feet, head and anything in between.
Best way to get goals out of the big man? Build a team around him that can win set pieces and a healthy dosage of early crosses, late crosses, whatever. Draw crosshairs on his forehead if we have to, get the ball to him and let the big fella do the rest. It's simple, really.
It all revolves around a 3–5–2/5–3–2 with very attacking wing backs, three tall yet technical defenders, two energetic midfielders, a classic no. 10 and Lucca's sidekick up top. Aim to press high and win the ball, counter-attack and utilise our air superiority to rain crosses in on Lorenzo Lucca and whoever else is big enough to mix it in the mixer. The wing-backs sit relatively narrow at home, on our narrow pitch, and wider away from home, one centre-mid will be more aggressive in his passing, the other keeps it simple, the no.10 gets to roam free and the supporting forward will sometimes run wide with the ball to create space for runners into the box. That's it, that's Plan A and Plan B is simply to do Plan A better, a Marcelo Bielsa mantra I'm willing to live and die by.
Thankfully for me, Pisa's squad is (relatively) healthy looking, certainly for a Serie B club, which possibly explains why they're doing so well back in reality. All this team needs is some depth in defence, a left wing-back and maybe someone in that no.10 role to channel good vibes in attack. To the transfer market!
But first, coaches. No FM save can exist without hiring Dennis Bergkamp and Erwin Vandenbergh, two Benelux brains with supreme technical and tactical attributes respectively. A couple of decent fitness coaches are essential, as the players will need to run…a lot. Some help with the defensive side of things would be great and then there's me, pretending to be a tactical possession coach, but really I'm just a guy in his house mashing the spacebar of his laptop. Back to transfers.
As a budding calcio lover, I've downloaded CTxCB's database that has every Italian side right down to Italy's fifth tier, Eccellenza, which is broken up into thirty-six regional divisions (there are also nine 'groups' Serie D, the tier above). So, not only are we building a team around Lucca, we're building an Italian only one because, after all, what's the point in having 50 divisions of Italian football if we don't utilise the playing pool?
Pisa had dropped a few million on players before I'd even arrived, so my budget is restricted to loanees from Serie A, which should be OK as long as buy options can be included. First up is Atalanta's Giorgio Scalvini, a truly modern defender that can pass, dribble, defend and threaten from set pieces. He joins on loan with a reasonable £4m option to buy, even if he has no intention of joining permanently and I'll never be able to afford him. Along with him comes Torino's Alessandro Buongiorno, a left-footed defender, with no option, a no.10 in Emanuel Vignato (£10m option) and midfielder Luca Fiordilino (£2m) option from Bologna and Venezia respectively. Last one, Daniele Donnarumma, a left wing-back from Cittadella in on loan. An unremarkable signing but for his corner taking (14) and crossing (15) attributes. Get that left foot warmed up Daniele because you're going to be busy, son.
It's all going swimmingly, pre-season in full flow and the tactics starting to embed in the players' muscle memory, then it happens. Lucca goes down in front of the Pisa fans in our third pre-season game, torn groin muscle and seven weeks on the sidelines. Mike Tyson said "Everybody has a plan until they get punched in the mouth". I haven't quite been Tyson hooked in the jaw, but the plan is in tatters two weeks before the season starts. Will I be sacked before Lucca even kicks a ball, or can we get away with pinging corners at the next tallest man until his groin heals? Hopefully, the latter.