Italia
The Leaping Tower of Pisa (Pt. 7) - A Rainy Night in Venezia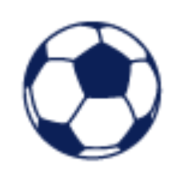 Chris McMenamy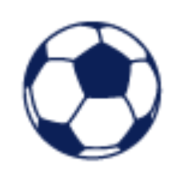 Chris McMenamy
McMenamy Meltdown is the new Bielsa Burnout, a mostly fictional misdiagnosed issue in a team. Pisa haven't burnt out, we just caught teams by surprise early in the season. Seven without a win turns into ten as we lose to Roma, Juve and Inter, with the manager performance rating dropping to a whole B-, after 18 months as an A+, worrying times indeed.
Our trip to Venice had been rescheduled after a waterlogged pitch in the floating city meant we had to set sail back to Pisa a little earlier than anticipated. The new fixture ended in a draw, before a limp defeat in Parma took us to a whole twelve games without a win. We're not quite at the point of the board requesting a meeting to explain what in Lucca's name is going on just yet, but one or two more losses and that might change. Amazingly though, six points in twelve games only managed to reduce us to 12th, a whole three places down the table. At least we're not alone in being shite.
Thankfully, our last five games are favourable and we might even get a top half finish out of it. Verona at home has to be a win, a team playing chicken with the bottom three. If we can't beat this lot, then maybe we're not the 12th best team in Serie A after all. It'd be great if we could just take the lead, keep it and win a game for the first time in a while. Much to my disbelief, we go behind thanks to some very poor defending and find ourselves facing another loss with just 20 minutes to go, before Calò has his finest hour in black and blue. An assist for the veteran Caracciolo from a corner levels the game before a delightful goal of his own breaks the curse just before it reached a thirteenth winless game.
A Tuscan derby is next, with Fiorentina coming to Pisa to avenge that 8–1 humiliation earlier in the season. In what can only be described as a brutally uneventful occasion, we win 1–0 thanks to Seba Esposito's early goal. The season is grinding to a close, each game essentially pointless to us other than securing some pride and uncomfortably placing Lorenzo Lucca in the spotlight for a big transfer. Games against Atalanta and Sassuolo pass without much thought, which is to say, we lost both without ever looking like we wouldn't. A final game of the season against Sampdoria leaves us needing a win to land a top half finish, while also being equidistant to 9th and the relegation zone.
We manage to beat Samp 2–1 in an average game of football to end an average season in a most average position, 10th. To be fair to myself, it's a decent achievement for a newly promoted side. Go me. The fifth highest scorers in the league and also second for goals conceded, we can't say we didn't entertain, even if that's something alarming going into a new season. Chaosball x Luccaball will only get us so far, we need some defenders or to improve what we have. We could also take a long, hard look at this untamed tactical setup, but nobody wants to admit their custom built system might not be all that.
As the summer transfer window approaches, it's time to do the annual "How many players do we need and how can we afford it?" The answer is open to interpretation, but I think we need a centre back, cover at wing back, two midfielders (we're losing Pobega), maybe a backup no.10 and a backup for Raspadori as that creative forward. Our budget has more than doubled to £4m, still not enough but getting somewhere close to it.
The budget has been slightly hampered by the news that the club are looking to build a new stadium and my input was simple. They'd better name that concrete jungle after yours truly, given I've taken them to the top half of the Serie A, but my expectations are low enough. Before the window opens, we activate Donnarumma's loan option because they won't give us him again. He's not an amazing footballer by any means but his corners and crossing make up for his total inability to defend, pass or function as a modern wing-back. And that's OK for me. Along with Danny D, we've got Pierluigi Gollini on a free when his contract expires, a decent goalkeeper with some question marks over consistency and a questionable rap career, to put it nicely. Look it up if you don't know.
The real worry is that we're going to have sell one of our better players to generate some transfer income, but that's life. And no, it won't be Lorenzo Lucca, I'd sooner dip my laptop in acid than let the big man go, although a 19 goal season in Serie A is going to put him on the radar of some pretty rich football clubs. Not for sale, move on. If Lucca wants to go, I'll just ask him does Newcastle have a leaning tower?