Italia
The Leaping Tower of Pisa (Pt. 8) - New Friends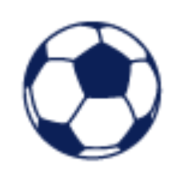 Chris McMenamy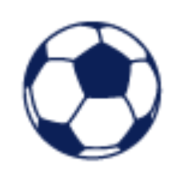 Chris McMenamy
The summer transfer window is the FM aficionado's happy place, a space for them to roam and sign players and dream big ahead of a new season, before cursing the useless bastards a few months later and demanding more money to sign new useless bastards. So, onto the transfer fun!
Right, so we've got Gollini in, Donnarumma signed permanently and next up is a midfielder loan, Manolo Portanova joins from Genoa with a £1m option. Another prototypical box-to-box midfielder is keeping in with tradition at Pisa in the era of Luccaball, but so are wing backs that can deliver delicious crosses, so say hello to Matteo Ruggeri. A former FM wonderkid, Ruggeri is a left-back with great technical skills, decent physical stats and below average defending. You'll fit in well here, Matteo. Along with him from Atalanta, we pick up right wing-back Nadir Zortea, who is basically just Ruggeri but right footed. Another loan because, y'know, no money.
All these wing-backs mean that one of our wing-backs must be shown the door and the prime suspect is Samuele Birindelli. Arsenal and Sampdoria are in for him, his contract is running down and we need the money, all £3.5m of it. A Pisa academy graduate and son of former Juventus and Pisa player Alessandro Birindelli, the fans won't take it well but my only other option is selling Lucca or just having very few players and getting relegated, so suck it up and get on with it. Birindelli chooses Samp over Arsenal, proving he's a man of culture and we manage to sort out the signing of Danilo D'Ambrosio for just shy of a £1m from Nimes (he'd left Inter), a move somewhat out of the ordinary for Football Manager in that D'Ambrosio is 34. Imagine having the audacity to sign someone who isn't just a very talented child?
Our final two moves are loan signings, with totally unaffordable buy options but you've got to have dreams. First up is Andrea Carboni, bona fide wonderkid defender who has been unfortunate enough to wander from Cagliari to Manchester United where he hasn't played a game, of course. But he is earning £67k a week to play reserve football which makes the finances a touch difficult but thankfully Man Utd are feeling merciful and accept a 50–50 wage split. The final move of the window is one of our best, in my humble opinion, and it's Lazio's Danilo Cataldi. Another midfielder in the style we like to see, but he can also pick a pass. Get you a man who can do both, it's what we deserve.
Time for one last deal? Oh, go on then. We've got enough in the bank to activate Giorgio Scalvini's loan option of £3m, aided by the sale of some reserve players I didn't even realise had returned to the club from various loans. As far as I'm concerned, they're a collection of extras I have no knowledge of, nor do I intend on knowing who they are. I've emotionally invested in the players already here, I don't have room for a 24-year-old who's worth no more than a year's supply of training cones.
The placid waters of pre-season 2023 are a welcome change of pace to last year, with the winter World Cup turning pre-season into the football equivalent of sleeping through your alarm. The season starts with a softball, Lucchese at home in the Coppa Italia. A side recently promoted to Serie B against the mighty Pisa and their hot new summer signings. Predictably, we fall victim to the magic of the cup, losing in extra time and ending our faint hopes of a trophy at the very first hurdle. Not ideal, to say the least, but we can make amends in Lombardy as we travel to Brescia to kick off the league season.
Andrea Carboni introduces himself to the 977 travelling Pisa fans with a header from a corner in the 6th minute, a great way to announce yourself as a Pisa player, almost a rite of passage. The game ebbs and flows, Brescia level, then we score, Brescia level again before half time. Standard Pisa SC behaviour, utterly and unrepentantly cavalier towards the idea that defending should be used for anything other than benefitting the attack. Thankfully, Giacomo Raspadori finishes Brescia off 20 minutes from the end and we're off to a flying start to the season after all.
September and October are a mix of winnable games and home games against Atalanta and Milan, plus a trip to Turin to face Juve. Prepare for more Chaosball with increased Luccaball once the new wing backs get up to speed and we find a way to safely shoehorn set piece king Giacomo Calò into the team without disrupting the entire system. If only we had American football style special teams for set-pieces, we'd have won the Champions League by now.