Italia
The Leaping Tower of Pisa (Pt. 10) - Charity Shops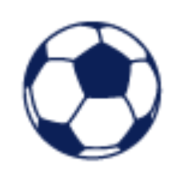 Chris McMenamy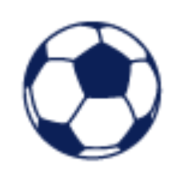 Chris McMenamy
Form is temporary but class is permanent and, in this team, nothing is permanent. Not even the summer signings, just ask Gollini. We were in a rich vein of form as we finished the last instalment of this crusade for Pisano glory, but it might just be that. Form. OK, I've used the word 'form' too many times already. Moving on.
Four games in December before a brief winter break, with three at home against Sassuolo, Roma and Inter as well as a trip to Ternana, newly promoted and rock bottom of the table. Sassuolo come to Pisa first and are whopped 3–0 with Lucca getting his ninth of the season in injury time, before hitting double figures the week after by scoring both goals as we beat Ternana 2–0.
Gli Nerazzurriare up and running in 2023–24, creeping towards the comfort of mid-table and Champions League chasing Roma can't stop our upwards trajectory, only able to muster a single shot on goal in 87 minutes before Emanuel Vignato got on the end of Del Prato's low cross to make it three from three for Pisa. Make that three without a goal conceded also and you can even imagine Pierluigi Gollini's face on the Pisa bench, watching Gasparini rack up clean sheets in the same goals he used to pick the ball out of.
Our final game before the break is over before we get to 20 minutes, 3–0 up and cruising. A struggling Inter Milan (they're 12th!) are undone by Luccaball, looking beaten the moment that Alessandro Bastoni realised he was too short to reach a cross that landed softly on Lucca's forehead.
The disdain Lucca shows for opposing defenders, positioning and the very idea of gravity itself, is remarkable. He's constantly improving, evolving from aerial target into an all-round forward and he's only 23. Wanted by every club under the sun, he's going to be tempted by money and fame in January but he'll be staying in Pisa, safe in the knowledge that we'll never make him play with some prima donna like Neymar who won't get the best out of him. At least that's what I'll try to convince him.
19 points from a possible 21 since that job-threatening run ended, we go into the winter break lurking just outside the European spots and with a little cash in the bank, enhanced by the sale of Gollini to RB Leipzig for £2.2m, a fee that was befitting of someone who came in as a 'Good Serie A player' and turned out to be a total disaster.
First move, replace Gollini with a decent backup. In this case, that's Federico Ravaglia, Bologna's third choice keeper and a player capable of not totally derailing our season if required to play. Simple, moving on. Next on the list, some cover at centre back. We have the experienced Danilo D'Ambrosio starting as our right sided centre back, but we don't have a right footer to compete with him and, as your run of the mill modern FM player, I have a very particular requirement to play centre backs on their preferred foot side. What a loser, right?
Atalanta's surplus player list is like Italian football's charity shop, made up of players that are free to a good home with a small donation to the cause. There isn't a club like them when it comes to producing or procuring capable Serie A potential talent and their extensive outgoing loanee list is there to prove it. In 2018, they signed Davide Betella from Inter and after a few years on loan at Pescara and Monza, Davide is 24 and en route to his third loan club, Pisa. A perfect fit for the Wide Centre Back role in our team, he's available at the end of his 18 month loan for £1.2m and could prove quite the bargain. Two boxes ticked in this window, one more to go.
In a team that relies on the supply of its wing backs, having quality players in those positions is key. The left side is locked in, with Danny Donnarumma's left foot being sculpted to replace the Statue of David in the Accademia Gallery, but the right side is a different story. Enrico Del Prato is the incumbent and he's fine, certainly for a free transfer from Atalanta; but Cagliari's Gabriele Zappa is available for around £5m and would be an upgrade.
We put a heavily incentivised, instalment riddled offer in for Zappa and put Del Prato out to market at £4m, where we get an offer from Sampdoria. All good, Zappa comes in and we need to offload Del Prato to balance the budget out, but he rejects Samp. Ah, shit. The transfer deadline passes and now we have two players for one position and no money but there's a late saviour. Sort of. Verona make an offer of £4m and he accepts, resigned to leaving in the summer but costing us another £9k a week until July. A small price to pay for not pissing your board off.
On the pitch, January is a neutral month. Three home wins, three away losses and par for the course, still just outside the European spots. Two highlights from the six games, a Lorenzo Lucca 25-yard free kick and another featuring the big man, as he towered over the helpless Lautaro Valenti to kill off Parma with a downward header. Reminiscent of Peter Crouch against Trinidad & Tobago in the World Cup all those years ago, but better and less of a foul.
There's a momentum about the team now, hopefully improved by the arrivals of Zappa and Bettella. We'll need every bit of it, going into February and facing Atalanta, Lazio, Juve and Milan. Get the passports ready, the charge for Europe is on…