Italia
2022-23 Serie A Preview (Part II)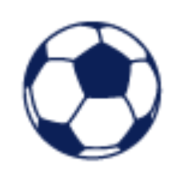 Chris McMenamy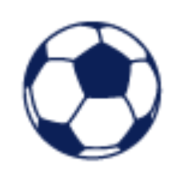 Chris McMenamy
Now, Part II of TMG Italia's Serie A preview contains our reigning champions, a dark horse (or wolf) and some boisterous new kids on the block. More predictions, more players to watch, more things to get wrong. Wildly wrong. There's still weeks for all this information to be totally outdated, and it most likely will. Anyway, the preview:
Milan
Last year: 1st
Stefano Pioli led Milan to their first Scudetto since Alexandre Pato was the boy wonder. Now the Rossoneri have Rafael Leao, who forms part of a contingent of exciting young players at Milan and the newest addition, Charles De Ketelaere, could help take Milan up a level in attack. Divock Origi on a free was smart business and talk of a move for Davide Frattesi is intriguing, but unlikely. A centre back wouldn't go amiss, but Milan seem neither fussed nor flush with cash, so the squad may well reamin as is. The title race this year could well be even better than last season's and Milan will fancy themselves again, but they'll have an angry Inter, as well as Juventus and maybe even Roma, to deal with. Fun, as always.
Predicted: 1st
Player to watch: Yacine Adli
Monza
Last year: 4th (Serie B, promoted via play-off)
Silvio Berlusconi returns to Serie A. The comical, yet wildly controversial figure has bankrolled the club's ascension to the top flight for the first time in their history, and Monza haven't taken their foot off the pedal since promotion. EURO 2020 winner Matteo Pessina returned to his boyhood club, Stefano Sensi joined on loan from Inter while other notable deals included Alessio Cragno, Marlon, Andrea Carboni and Gianluca Caprari. That's still not an extensive list, which is saying something. In fact, between the time of writing and the start of the season, there may be even more new faces coming through the door. Some are getting carried away tipping Monza for a European spot, but they're certainly well-equipped to make something of this season and should be looking to steer clear of any relegation battle, but that's easier said than done.
Predicted: 13th
Player to watch: Stefano Sensi
Napoli
Last year: 3rd
It looked like it might just happen for Napoli last season, but no, of course not. Whatever curse hangs over this club, it's seriously powerful. Losing Lorenzo Insigne, Dries Mertens and Kalidou Koulibaly in the one summer is seismic, but we know they have a knack of replacing those huge gaps left by a star's departure. Georgian winger Khvicha Kvaratskhelia replaces Il Magnifico and Kim-min Jae replaces Kalidou Koulibaly, but will it work? Who knows. It's hard to be overly convinced but the Partenopei will be hopeful. There's analmostdone deal for Giacomo Raspadori and you've also got the intriguing Alessio Zerbin, whose return from a loan at Frosinone that saw him be capped for Italy might be something to keep an eye on. A big year ahead for Spalletti and his men, who will be wary of Roma, among others.
Predicted: 7th
Player to watch: Khvicha Kvaratskhelia
Roma
Last year: 6th
As Paulo Dybala sat on the steps of the Palazzo dellaCiviltà in front of thousands of Romanisti, it dawned on a lot of people that there might be something happening in the nation's capital. Roma have been big winners in the mercato so far, with moves for Celik, Matic, Svilar, Dybala and Wijnaldum. Clips of Dybala linking up with his attacking colleagues in pre-season have captured the attention of many and it will be interesting to see how this new romance unfolds. If they can keep Zaniolo and avoid an injury crisis, Roma should be looking at the top four as a very achievable target, but a title challenge feels like a bridge too far. Probably. Maybe not. Who knows?
Predicted: 3rd
Player to watch: Zeki Celik
Salernitana
Last year: 17th
Last year's escape artists are ready to go again. After an unexpected and dramatic run led them to safety, Salernitana were rewarded by losing Ederson to Atalanta, before taking Matteo Lovato as revenge. A few loans have become permanent deals while deals for Domagoj Bradaric and Erik Botheim represent good value for younger players. Loan deals for Tonny Vilhena and Felix Afena-Gyan will provide them with more options in attack, which can only help when you're digging in for a relegation battle. They have it all to do if they want to escape the drop again this year, but having renowned escape artist Davide Nicola at the helm can only help. A tough season ahead, but they've got a fighting chance.
Predicted: 16th
Player to watch: Erik Botheim
Sampdoria
Last year: 15th
Last season was unnecessarily uncomfortable for Samp. Always far enough away from the bottom three to feel in control, but not enough to feel safe, it wasn't until their victory in the Derby della Lanterna that they could start to relax. The additions of Maxime Leverbe and Gonzalo Villar, as well as Filip Djuricic on a free, should help after losing Morten Thorsby and Mikkel Damsgaard. They should still have enough in the tank to stay out of trouble, but don't be surprised to see them dragged into a relegation battle, especially if they don't get off to a good start before the World Cup break.
Predicted: 15th
Player to watch: Gonzalo Villar
Sassuolo
Last year: 11th
The nation's hipster favourites have endured a tough summer, with Gianluca Scamacca joining West Ham and Giacomo Raspadori likely to leave for Naples. Signing the highly rated Agustin Alvarez from Penarol should help their attack, while Kristian Thorstvedt should bolster the midfield. It's hard to see anything other than mid-table again for the Neroverdi unless they can work some magic with the resources they have. Selling Scamacca and maybe Raspadori should give them room to manoeuvre when it comes to incomings, but whether or not they spend in a way that makes an impact will go a long way to deciding what lies ahead for this club. Keep an eye out for a move for Andrea Pinamonti from Inter, a decent replacement for Scamacca.
Predicted: 11th
Player to watch: Mert Muldur
Spezia
Last year: 16th
Much to the disbelief of some, they're still standing in Serie A as they head into their third top flight season in a row. After having a two year transfer ban overturned by CAS, the Aquile have done some business this summer. However, other than Albin Ekdal, they don't look stronger than last year and it's starting to feel like this might be a tough year for them. I say that because signing Bart Dragowski might look like a good signing on paper but he's far from convincing and no upgrade on Ivan Provedel. There's still time to bring in a couple of players to strengthen, but expect Spezia to be in the thick of it at the bottom come next May.
Predicted: 20th
Player to watch: Daniel Maldini
Torino
Last year: 10th
Any pre-season that starts with your coach and sporting director fighting in a car park is never good. Torino have lost Andrea Belotti and Bremer, as well as loans ending for Praet and Mandragora, which led to head coach Ivan Juric letting fly at the nearest member of the club hierarchy. Pietro Pellegri was brought in from Monaco, and scored off the bench in the Coppa Italia, but it's asking a lot of him to come anywhere close to Belotti. Nikola Vlasic arriving on loan should be a boost in attack, if he can find the form that led to West Ham signing him. Torino will have to rely on big seasons from younger players like Buongiorno, Ricci, Singo and probably Pellegri too, if they want to avoid drifting out of the comfort of mid-table. Teams around them don't look much better, so they should still fancy themselves as a decent proposition.
Predicted: 10th
Player to watch: Samuele Ricci
Udinese
Last year: 12th
A team some had tipped as potential relegation candidates last season, the Friulani rode out a tough start to the season that saw Luca Gotti lose his job, eventually finishing 12th after an impressive run in. The sale of star man Nahuel Molina has hurt this summer but they've managed to avoid a double blow by keeping Destiny Udogie on loan after selling him to Tottenham, mere months after purchasing him. Nehuen Perez could be a bargain that bolsters the defence, while Festy Ebosele represents an exciting prospect after a strong season in the English Championship. Another recruit or two wouldn't hurt but they should be fine. Then again, you just never know.
Predicted: 12th
Player to watch: Festy Ebosele