Italia
Serie A - Week 1 - Answers on a Postcard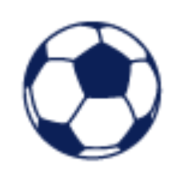 Chris McMenamy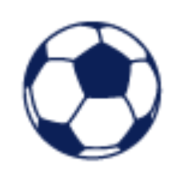 Chris McMenamy
A new Serie A season kicked off on Saturday and we were treated to ten games over three days without a single goalless draw. Sure, we had some dull moments, but 34 goals, a few red cards and a pair of stoppage time winners represent a decent return for the viewing fans. Well, depending on who you support.
Answers on a Postcard reviews each game briefly and attempts to contextualise the meaning behind the result, so let's get down to it:
Milan 4-2 Udinese
Having gone ahead and equalised at 2-2, Udinese will leave Milan frustrated at their indiscipline. The daft penalty at 0-1 killed the momentum from their second minute goal, as Milan are too good to need a second invitation to punish you. Four goals with Rebic up top, the title defence is truly underway.
Sampdoria 0-2 Atalanta
Two clubs going through a summer of change, for better or worse. Questions around the management of Atalanta's recruitment haven't been answered, but this is a big win to get them up and running instantly. A chance missed for Samp, but nothing out of the ordinary for a club expected to be in the bottom six.
Lecce 1-2 Inter
Sweaty, sweaty. Inter deserved to win, but part of you probably thinks Lecce are owed a point for holding out until the 95th minute. Inter got their win, Lecce put up a fight. It's almost mutually beneficial. Insert "mark of champions" cliché about Dumfries' winner. Special mention to Dimarco's left foot for that cross that led to Lukaku's goal.
Monza 1-2 Torino
Plenty of Monza hype, but it was the hardened Serie A pros that took this one. The dramatic in us saw that car park scrap and thought Torino were in for a world of pain this year. A solitary win against a newly promoted side isn't a cure-all, but it helps. As for Monza, it'll take time for these players to gel, but they can't take too long.
Fiorentina 3-2 Cremonese
A nightmare for Radu cost the new kids a point. Fiorentina should have been out of sight long before their ten man opponents equalised, but their pressure eventually told in the last minute. Plenty to like going forward, a lot to scratch one's head over at the back. Cremonese proved they won't be a pushover, but they'll kick themselves after this one.
Lazio 2-1 Bologna
Six minutes into your season and your 'keeper sees red. Less than ideal, but it didn't stop Lazio. Ciro the hero, as he so often is, with the winner. Soumaoro's foolish red just before half-time probably did for Bologna, as Lazio's quality eventually told on an even playing field. A chance for missed for Bologna, a decent start for the blue side of the capital.
Salernitana 0-1 Roma
Whoever thought Roma would blow Salernitana away, sorry but that's not Mourinho's style. Roma got in front, did what they do and then Mou swapped Abraham for Magic, before taking Zaniolo off for Wijnaldum. Undoubtedly, they'll be more dangerous once they gel that little bit more, but a one-goal away win is fine regardless of opposition. As for Salernitana, they know what this season is going to be. A result last night would have been a bonus, but their winnable games will come later.
Spezia 1-0 Empoli
Didn't watch this one. Almost contemplated not watching the highlights, but felt obliged. No offence to either side, but there were better things to do. Still expect both to be right down there at the bottom come May, nothing I've seen has indicated otherwise. Perhaps harsh, but just not a very intriguing game of football.
Verona 2-5 Napoli
Well. You could be forgiven for thinking Napoli might struggle on the road, given the summer they had. But, after some back and forth, Spalletti's men took over. They looked incredibly dangerous every time they attacked and were unlucky not to have six after a strange VAR call. I'd call that a statement win from Napoli, maybe the reports of their demise were greatly exaggerated. Khvicha Kvaratskhelia, believe the hype.
Juventus 3-0 Sassuolo
Angel Di Maria's Juventus are off the mark. After a poor start, El Fideo appeared unmarked at the back post and put Juve in front. A silly penalty put this game to bed, in terms of a contest at least. A double for Vlahovic and a somewhat dull second half, almost forcing the football into us after a gluttonous weekend. Juve will be happy, Sassuolo shouldn't be too worried but they'll need to have better ideas than the hit and hope parade they threw at Perin.