Italia
Serie A - Week 2 - Answers on a Postcard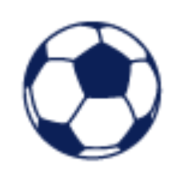 Chris McMenamy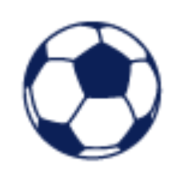 Chris McMenamy
Back for week two, with a new look. The second gameweek of this Serie A season was a poor sequel to last week, too many zeroes and ones, leaving us to be entertained by the odd daft red card. There's a steady stream of clashes between top sides coming up after this week, so maybe this is just one we had to get through, to be totally ungrateful about it. Anyway, to the football:
Torino 0-0 Lazio
Felt scorned after this one. Expected some action, even if it's Torino, certainly after their impressive display at Monza and Lazio's mildly chaotic triumph last week. A lack of quality throughout, Torino had the better of the first half, while Lazio had a brief period later on in which they should have made their pressure count. Neither side can claim to have deserved to win but both can be comfortable with four points from two games, the hosts perhaps more so. Torino look better than a side that's lost multiple key players this summer, while Lazio look one or two players away from really making something of this season.
Udinese 0-0 Salernitana
A valuable point for Salernitana here, even if they probably should have taken three. Silvestri kept Udinese in the game, having lost Perez to a red card before half-time. It's hard to say you learned much from this match, but the main takeaways are a valuable point in a likely relegation battle and a frustrating night for Udinese, who still look like they'll just about avoid the mire at the bottom. Not exactly a glowing recommendation, but *shrugs shoulders*. You know?
Inter 3-0 Spezia
To be expected really. Inter looked sharper than last week, as Martinez and Lukaku linked up well for the first goal. A second goal after half-time put paid to Spezia's hopes and the reinforcements gave Inter a boost. A fair result, but not one to set the world alight, nor one for Spezia to be ashamed of. Last week's result was much more important for them, as they're likely to be in a fight to survive again, so keeping the score down here is probably a positive to take away from Milan. As for Inter, they'll take this as they prepare for the Derby della Madonnina in two weeks' time, which they'll surely have one eye on already.
Sassuolo 1-0 Lecce
Sassuolo's performance in Turin was worryingly limp, so I had a sneaky feeling Lecce would take something here. It took a goal of the season contender from Domenico Berardi to win this game, which Sassuolo will hope can kickstart their season. As fans left the ground, they were greeted with the news that their homegrown gem had left for Napoli. Giacomo Raspadori will be missed and it's going to be interesting to see what they do with the money raised this summer, if anything. As for Lecce, they were denied a point last week, and this felt like an opportunity to nick a crucial point away from home, but they couldn't capitalise. They're still making moves in the mercato and they'll be hopeful the points will start to come.
Napoli 4-0 Monza
How far are we from seeing murals in Naples depicting Khvicha Kvaratskhelia as a religious figure? Not very. It's still early days but he looks primed to live up to the hype. He's got ways to go with his decision making and all round game, but he might just be the biggest bargain of the summer.Today was Monza's welcome to the big leagues. I should have applied the same cynicism around Monza that was spent on Napoli in pre-season. They've got Udinese and Lecce in the next few weeks, but also Roma, Atalanta and Juventus, so they'll be doing well to pick up more than four points by October. Napoli are operating at a higher level than I (and many others) probably expected, but I'm not sure why I ever doubted them. The last two games aren't an acid test for their season, but the arrivals of Raspadori and Simeone make an exciting side that bit more intriguing.
Empoli 0-0 Fiorentina
A rotated Fiorentina side failed to get the job done in the Derby dell'Arno and it's a two needless dropped points. Empoli will be more than satisfied with their point, having had a man sent off. Still expecting Paolo Zanetti's side to be awfully close to the bottom of the table come May. La Viola might have had an eye on their European tie with Twente, but it's still not good enough from them. Italiano must adapt more quickly to what's unfolding in front of him, for the sake of the progress they've made since he arrived. European football can't force them into making so many changes or else they can forget about exceeding, or possibly even matching last season's exploits.
Bologna 1-1 Verona
One of the better games of the weekend, and I'm not just talking about Riccardo Orsolini face kicking his way to a red card. Verona had the better of the chances, with one spectacular save from Skorupski after Ilic's long range effort. Both clubs now off the mark with a point from two games and still too early to tell just how either will fare this season. Bologna face Milan at San Siro this weekend, while Verona host Atalanta before a run of winnable fixtures for both sides.
Atalanta 1-1 Milan
A good point for Atalanta and a frustrating night for Milan, whose dominance failed to convert into goals. Bennacer gave the Rossoneri something to take back from their short trip to Bergamo, but it's a game they'll be kicking themselves about. La Dea are ticking over nicely for a club that seems on the verge of disarray after what seemed like a summer of stagnation. Results like this will give them some hope in getting back into continental competition. Milan remain many's title favourites and one draw away to Atalanta shouldn't change that, but their reliance on the collective to make things happen, rather than any outstanding individual quality, is something to note when the going gets tough. We shall wait until after the Derby della Madonnina next week before making any educated guesses on the Scudetto state of play.
Roma 1-0 Cremonese
If only Roma had someone to finish all these chances. That's harsh on Tammy Abraham, and mainly just a nod to the likely arrival of Andrea Belotti, but Roma can only batter teams 1-0 for so long. The loss of Wijnaldum is very unfortunate and might motivate them to make a move for another midfielder. The seemingly short term injury to Zaniolo will still send a warning sign, given his past. If Roma can sort a midfielder and keep their key players fit then this season could be one to remember. Otherwise, you find yourself with a stretched squad and a clogged fixture list and things are a little less fun. Cremonese wouldn't have expected points from trips to Florence and Rome, so we're still to really gauge their level, but they can take some solace from the fact they haven't been dismantled in either game.
Sampdoria 0-0 Juventus
A week on from a flair laden win over Sassuolo, Juve were arguably quite lucky to take a point from Samp. The romantic neutral in you wanted to see Quagliarella come on and win the game, but Sampdoria will be pleased that another decent performance has resulted in getting a point on the board. Juventus did what they tend to do under Allegri, flatter to deceive. Sassuolo were truly awful last week, so the cynic in me writes that win off in terms of assessing this Juve side. They might have a little more competition for the top four than originally anticipated but you'd expect them to finish in a Champions League spot anyway. The cheers from the curva at full time tell you just how happy Samp fans were with that result, and rightly so. They look to have enough in them to stay up again, albeit from a very small sample size.
Not an exciting week by any means, but enough to keep us coming back for more. Inter face Lazio to start week three, so here's hoping for some more entertainment next time round.