Italia
Serie A - Week 3 - Answers on a Postcard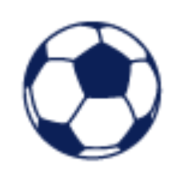 Chris McMenamy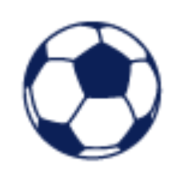 Chris McMenamy
The third Serie A gameweek was all about hype. Monza, the newly promoted hype. Roma, the dark horse hype. Samuel Umtiti, the unexpected transfer hype. Napoli, the rejuvenated team hype. Lots of hype, up to our necks in the stuff. Beyond the hype, we had the football and it was fun, with an upset on Friday, a dramatic return on Saturday and a surprise thrashing on Sunday. So, without further ado, it's Answers on a Postcard for the third time this season:
Monza 1-2 Udinese
Monza are a footballing Fyre Festival, bloated by unsubstantiated hype and found out when tested. Their best chance yet for points started to disappear when Valoti thought best to stop tracking Becao's marauding run into the box, which led to Beto's equaliser. Birindelli's ball watching allowed Udogie to seal Monza's destiny. Little pun there. Udinese were good value for their win, while Monza were painfully incoherent.
Lazio 3-1 Inter
What a performance from Lazio. They gave Inter hell all game, while Sarri strolled around the sideline with cigarette in hand, impossibly cool on a sweaty Roman evening. Even the most optimistic Laziali wouldn't have predicted shouts of olé as their boys knocked the ball about in injury time, but here we are. Inter couldn't get settled because Lazio wouldn't let them and they'll need to be a lot better next week for the derby.
Cremonese 1-2 Torino
Torino's first goal is a work of art, in that comedy is an art form. Beginning with a 50p head 'clearance' from Aiwu and ending with Bianchetti dribbling the ball into his own goal like a FIFA player who hasn't mastered the controls, it's truly enjoyable. The best bit is, they gave the goal to Vlasic as his 'shot' was on target. Any other notable moments? Radonjic doing the Night Night celebration, which was maybe cool the first time it happened in Serie A. Cremonese's tough start continues midweek against Inter and it looks like they're in for a real battle for survival. Torino keep up the good start, Andrea Belotti who?
Juventus 1-1 Roma
Don't look at the xG as a barometer for this tie, it'll only lie to you. Vlahovic's free kick had an xG of 0.03, yet it was arguably Juve's biggest chance. He's good enough to carry this underachieving Juve side himself, which is to say I don't see Allegri maximising an impressive squad's potential. Roma were dominated for an hour without ever being carved open, but the third act belonged to them. The returning Dybala was intelligent enough to play the ball back across goal for Abraham to equalise on 69 minutes and they could have nicked the full three, but a point is fair. It's worth watching the highlights to see Locatelli's disallowed goal, a wonder strike ruled out by an earlier handball from Vlahovic.
Milan 2-0 Bologna
The champions win in dominant fashion. Speaking of fashion, they wore their alternative shirt…at home. Deduct the points, if you ask me. The spotlight was on De Ketelaere, making his full debut, and he looked so good it made you wonder why they messed around over a couple of million euros for weeks. Giroud scored an acrobatic goal to remind us that he's still underrated by too many, myself included. A more efficient Milan side win by five or six, but it's still early. Bologna can't be too annoyed about a tough day out at San Siro and they'll be fine this season. Still can't get over that Milan kit, it's almost bringing my impartiality into question for next Saturday's derby.
Spezia 2-2 Sassuolo

Of course, the game I wrote off is the game of the weekend. We had four goals, a red card and a Dragowski moment. Above all that, for me, is Bastoni's equaliser at 1-1. Arriving late to strike the ball off the ground and into the top corner. Sass really should have won, but they were in some ways lucky to get a point. Spezia replacing Provedel with Dragowski in goal might be the biggest downgrade in Serie A, as the calamity 'keeper struck again. One of those moments where both defender and goalkeeper leave the ball, letting Pinamonti run in behind to score. I'm still convinced Spezia are going down and the man between the goals is only reinforcing my belief.
Salernitana 4-0 Sampdoria
Nope, didn't see that coming. If Salernitana had ground out a 1-0, I'd have been mildly surprised, but that was something else. A lesson in attacking efficiency in an even game, amplified by Mehdi Leris' header before half time. A rebound, with the goal at his mercy and he nods the ball back into the 'keeper's arms. It might have changed the game at 2-0, but that's football. Samp will be furious and it feels like the start of the end for Giampaolo. Salernitana should be as happy as Davide Nicola appeared at full time, life as one of Serie A's most affable managers clearly suiting him.
Hellas Verona 0-1 Atalanta
A game worthy of little attention, minus one moment of quality. Koopmeiners' long range goal was the highlight, even if the cynical fan in me questioned why he was allowed to run 15 yards with the ball before any Verona defender introduced themselves. Only a point from three games for Gabriele Cioffi, but games against Empoli and Sampdoria should give him an opportunity to get his first win. As for Atalanta, they're ticking along nicely. A year without European football might actually have been what they needed.
Fiorentina 0-0 Napoli
Had this down to be the game of the weekend, no such luck. Not that it was poor, just frustrating. Sottil cut in off the left countless times but constantly hit it at Meret. The one time he did pass, Barak rolled a weak effort wide, so maybe that's why he was so greedy. Napoli had the better of the game and should have won, but they didn't. Goal scoring issues linger for Italiano, ones that he hopes Jovic will eventually resolve. Napoli leave Tuscany frustrated, but that'll happen with a team that is rebuilding. I'm backing them for top four, despite earlier predictions, while Fiorentina's top six might be ever so slightly premature.
Lecce 1-1 Empoli
Empoli were lucky, Lecce are up and running, Strefezza looks fun. Not much else to say. A heavy deflection gave Empoli their goal, while Strefezza looked lively, scoring a delightful equaliser. No debut for Samuel Umtiti, having arrived in Puglia this week, but Lecce will be hoping to revive his career and get a little more business done before the summer window closes. Do that and they're in with a great chance of survival. Empoli look like a team that will go down and I'm relatively confident in saying that they won't be in Serie A next year.