Italia
Serie A - Week 4 - Answers on a Postcard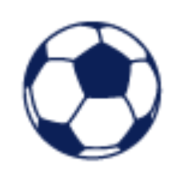 Chris McMenamy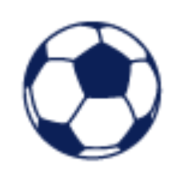 Chris McMenamy
Hello, this is the fourth Answers on a Postcard and I'm feeling rough. I always get a touch of man flu when the weather starts to switch, caught unaware by the sudden shift in temperature and left ruing my lack of a suitable jacket. Don't cry for me. All I ask is that I'm feeling well enough to truly enjoy gameweek five, and that you don't let my tired head get in the way of your memories of GW4. So, to the football:
Sassuolo 0-0 Milan
A rollercoaster of emotion. Not that it was a quality game of football at all, but we did have a penalty miss, a tearful injury and a flustered Milan side, so that's something. Berardi's day started with a penalty hit at just poorly enough to be called terrible, before being helped off the pitch in the second half crying, with what appears to be a thigh strain. Sassuolo still look unconvincing, but they're fine. Milan drop points again just before the big game and the plot begins to thicken in this peculiar Serie A season.
Inter 3-1 Cremonese
Nicolò Barella makes me happy. I'm not an Inter fan, he's just really great. He's everything you want in a midfielder and he's just enough of a prick for it to be endearing and not unbearable. His volley to make it 2-0 was delightfully crisp, hit with a nonchalance normally reserved for a training drill. Pure filth. Inter played well but still gave up chances that a top side would bury. I get the feeling that this weekend's derby is going to be electric.
Roma 3-0 Monza
HYPE! Roma are brimming with the stuff, even after losing Wijnaldum. Dybala's double has only fuelled the hype machine, the same one that has malfunctioned at Monza. As Roma surged to the top of the table, Monza took their rightful place at the bottom. Four pitiful performances, zero points and a question mark over Stroppa's head as their creepy owner's patience starts to run out. The reluctance to start Cragno in goal is one particularly baffling point, but Monza's inability to step up to the top level is leaving egg on the face of idiots like me who bought into the idea they might be a good side.
Empoli 1-1 Hellas Verona
I get that I haven't a clue, but what is going on here? Empoli are a heap of inadequacy, yet here they are, picking up points against a team who finished 9th last season. Alright, Gabriele Cioffi doesn't look like half the man his predecessor was, but still. Montipò should have stopped Empoli's goal, but a draw was a fair reflection of 90 minutes of mediocrity. Verona need to win a game before it gets awkward or the board get nervous. Meanwhile, Empoli are still on my list of teams that are going down. You can't win two games since the middle of December last year and stay in the division, unless their form is at the apex of an inverted bell curve.
Sampdoria 1-1 Lazio
Udinese 1-0 Fiorentina
How many goalless matches constitute a goalscoring crisis? We're certainly getting there with Fiorentina, who haven't scored since the opening day. It doesn't help when Venuti gets bundled off the ball just outside his own box, gifting Udinese a goal and a deserved home win. The Friulani can be happy with their first month of the season. As for Fiorentina, I had them down to push on towards the top six, but they've been poor for all but 45 minutes this season. Not creating chances, looking very shaky at the back. They need to get it together sharpish.
Juventus 2-0 Spezia
Who needs a gameplan when you've got Vlahovic? Just win a free kick inside shooting range and boom, sorted. Alright, it won't work every week but that man is going to carry Juve. If his free kick goal brought joy to the Juve bench, then Milik's goal should have too, but the camera cut to Allegri kicking an advertising board. Was he happy? Angry? Annoyed that Juve didn't grind out the 1-0? Who knows. Their trip to Florence could be spicy, another return for Vlahovic against a struggling Fiorentina side who need a performance. All I can say about Spezia is that they had a lovely shirt, inspired by Cinque Terre. Moving on.
Napoli 1-1 Lecce
Lecce are tough, disciplined and frustrating to play against. It's great. Napoli should have won, even with Lecce missing a penalty which almost feels inconsequential when compared to the goal they did score. Shortly after Elmas gave Napoli the lead, Colombo took the ball down, turned and swept the ball into the top corner from about 30 yards. Stick that one down as a goal of the season contender, just four weeks in. Lecce ground out a point, Napoli frustrated but sure, that's football.
Atalanta 3-1 Torino
Teun Koopmeiners hat-trick. The boy loves a long range strike as much as he loves a penalty. La Dea's auspicious start continues, while Torino's momentum is halted. Any positives for Juric? Another goal for Vlasic perhaps, who is recapturing some of his pre-West Ham form. Back to the winners, a Lombardy derby with Monza on Monday should see them stay top of Serie A after five games. They look considerably stronger than I thought they would before the season began and the late flurry of signings have given them a bit more depth. Reports of their demise were greatly exaggerated, it seems.
Bologna 1-1 Salernitana