Italia
Rafael Leao: Time to Shine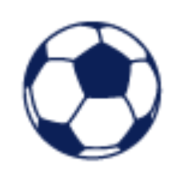 Chris McMenamy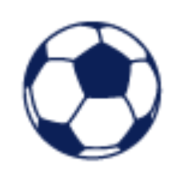 Chris McMenamy
Ask anyone unfamiliar with calcio to name some Serie A players and invariably you'll get Dybala, Ibrahimovic, Lukaku and maybe a few others. They tend to leave Rafael Leao's name off the list, partly thanks to his inconsistency and perhaps the decline of Italian football among mainstream audiences. BT are great, but c'mon Channel 4, get James Richardson on the phone and get the show back together, we need another helping of calcio propaganda each week.
However, the Leao disrespect, which is what I'm calling it, may well dissipate in the coming days and weeks. Leao may well now be ready to be unleashed upon the masses. Prepare to let the hot takes flow as he rips Chelsea a new one in October, right in time for the World Cup, where he can outshine a certain compatriot with an addiction for the spotlight.
Saturday night at San Siro was Leao's epoch as an elite player, following on from his Player of the Season award with gusto after a fine (yet intermittent) start to the season, showing the world that he's not a one season wonder and, in fact, there could soon be a new name in the hat when it comes to discussing the world's next generation of elite players. The Italian papers gushed over his exquisite performance in the Derby della Madonnina, praising his involvement in all three goals but also questioning where he might already be, if he had the hunger of Cristiano Ronaldo. Harsh and perhaps misplaced, given his age and the adjustment period to Italian life at a big club, by which he now seems unfazed.
His first goal against Inter was a delightfully simple first time finish. His assist, a few stepovers and an accurate low cross for Giroud to score. His second? Without wanting to exaggerate, a truly special move that highlights just why a lot of people are so excited about Leao's potential. Picking up the ball just outside the box, he cuts past Bastoni and De Vrij on the outside before weaving back towards goal, fending off Skriniar and sliding a finish just inside the far post to effectively win the derby.
Comparisons have been made to Mbappé and Ronaldo, but Leao's game is closest to Thierry Henry. Still some way from reaching his level, but very similar in profile. Elegant and explosive, he has every physical attribute you could ever need to become one of the all time greats, but does he have the intangible qualities that someone like Henry had? Hard to say. At 23, he's still very much a young man and it's worth noting that Henry's club career was so-so until he reached that age, even if he had won a World Cup.
This season is Leao's time to turn it up a notch. A Scudetto and Player of the Season last year, he can take his success and ever-increasing experience to the continent and be the leading light in a Milan side that's coming of age itself. The Champions League represents the logical next step for Leao, an opportunity to challenge himself on a bigger stage, under greater pressure and perhaps add another few euros onto a proposed new contract. With a World Cup in two months, Portugal has its new poster boy and Milan has its talisman. All he has to do now is back up the praise and be the Rafael Leao we saw in the Derby, rather than the one we got at Sassuolo.