Italia
Serie A - Week 5 - Answers on a Postcard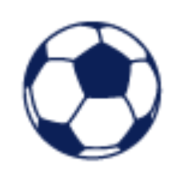 Chris McMenamy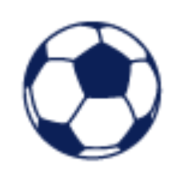 Chris McMenamy
The cheek of Serie A to throw out three fixtures like that on a Saturday. What a day it was, an unforgettable Milan derby sandwiched either side of two highly intriguing contests. Sunday could have been another day on the sofa, but you'd have gotten value for money for the late kick off alone. By Monday, we were all footballed out, but we still had some moments. Not many, but some. Answers on a Postcard, for the fifth time:

Fiorentina 1-1 Juventus
The primo piatto in a Michelin star meal. How Fiorentina didn't win is beyond me, even when you take the missed penalty out of the equation. Juve were exceptionally mediocre and essentially had no chances either side of Milik's goal, highlighting the limitations of Allegri's miseryball in the absence of Vlahovic. A competent Fiorentina are fun to watch and if they can reach that level more often, it'll be European football again next year.
Milan 3-2 Inter
A derby living up to the hype? It'll never catch on. What a treat, two title contenders giving it stacks for a full 90 minutes. Inter took the lead, Milan blew them away early in the second half, Inter got back into it and missed a few chances late on. Great, that's that out of the way. Let's talk about Rafael Leao. THAT goal. Christ. I'd forgotten about Giroud's delicate flick to assist until I rewatched the goals on Sunday, but Leao's blatant disrespect of the Italian institution of defending made you forget it was the Derby, and not some pub game. As he weaved past three defenders in one sweeping movement, the title pendulum swung in favour of the Rossoneri. A long way to go, but we might look back at this game as a pivotal moment in the title race.
Lazio 1-2 Napoli
OK, now we're being gluttonous. Another prime example of why Serie A is the best league around, not only because it has Kvaradona. The Georgian Express looks like the feel good hit of the summer and Napoli might just have done it again. Kvara's goal gave a different complexion to a game that had been swinging for Lazio. Locked level, he runs onto a cutback and leathers it with the venom of an uncle booting a blowaway ball at a family party. Nobody's saving it, certainly not your little cousin as he stands between makeshift posts. In this scenario, it was Provedel, who was fantastic again yesterday and could have done nothing about Kvara. Lazio are frustratingly good and should they ever put a consistent run of form together, look out. Napoli, try not to get too excited just yet, but they look as good as last year's team, if not better.
Cremonese 0-0 Sassuolo
Not a terrible goalless draw, but still a remarkable lack of quality. Sassuolo's regression is more evident against sides like Cremo, but it's hard to get too annoyed if you're neroverdi, given their gritty midweek draw with the champions. First points on the board for Alvini's men, every little helps.
Spezia 2-2 Bologna
What a fun game of football. There's a lot to enjoy here, starting with Medel's exquisite chipped through ball for Arnautovic's goal, which also featured a Dragowski trip to no-man's land. Classic Drago. Then we have Bastoni's goal for Spezia, a little peach just outside the box, delightful. However, the best (and most hilarious) is yet to come. Schouten heads in from a wonderful cross just after half-time, but the problem is, it's his own goal. A cracking finish, then he's stood with his head in his hands like he's left the handbrake off his parked car and watched it roll down a hill. Bologna's underwhelming start continues, while Spezia look a little stronger than I'd anticipated, but still vulnerable.
Hellas Verona 2-1 Sampdoria
Not to focus on the negative, but it's not looking good for Samp. The only thing saving them from annihilation was the guy doing the saving. Audero was immense, even with an own goal attached to his name. Caputo gave Samp hope with a goal on 40 minutes, but they were behind by half-time. A lack of control like that kills any momentum and they failed to get it together in the second half, short of a flurry of intent as the clock turned to 90. A relief for Cioffi in getting his first win, but alarm bells have to be ringing in the halls of power at Sampdoria. Shout out to Josh Doig, the Scottish left-back picking up MOTM and scoring his first Serie A goal.
Udinese 4-0 Roma
A premium grade pumping from Udinese. It began with Karsdorp's shoulder pass to no one, except Udinese's Udogie and it ended with another Mourinho GIF face. Scoring four goals with an xG below one, you have to respect Udinese's commitment to stat busting. Two mistakes and two lovely goals were enough to leave José patting Sottil on his hefty shoulders just a little too much, wanting someone to throttle at full time but too smart to get into it with the big fella. A good watch, if you're not a Roma fan. Don't let the opponent get in the way of appreciating Udinese's quite wonderful win here, they deserve credit as much as Roma deserve a good kicking from their own.
Monza 0-2 Atalanta
Hear that? The sound of 2019's hipsters crawling back. They've even got a new wonderkid striker for the nerds, like myself, to get excited about. Højlund is Gasperini's next attacking project, a mere teenager with the world at his feet and a coach who knows how to get the best out of his strikers. Don't expect too much of him at the tender age of 19, but do get excited about what's to come with the Great Dane. As for Monza, ha. This was their best performance yet, which is saying something, given the scoreline. They had a few chances early on, but they deserved to lose again. Their owner being a creep on Italian TV almost makes me want them to lose. If you haven't seen it, I'm sure you can guess. It's Berlusconi, after all.
Salernitana 2-2 Empoli
One of those games that pass you by but when you watch back, you realise it was incredibly entertaining. Or is that highlight bias? I'm not sure. Anyway, Empoli were lucky to get a point through a hugely deflected goal, and I'm still convinced they're going down. Salernitana, once again, looked a lot more competent than some are willing to give them credit for. If momentum remains with Nicola's boys,

Torino 1-0 Lecce
For a week that began with Fiorentina and Juventus, ending it with Torino - Lecce felt somewhat unbefitting, or perhaps we were just weary from watching so much bloody calcio. There's really not much to report. Vlasic scored again, which was nice, if you're Vlasic or Torino. Ten points already for la Granata, who join Atalanta as Serie A's early surprise packages, even though it's too early for surprise packages, but you get the idea.