Italia
Serie A - Week 6 - Answers on a Postcard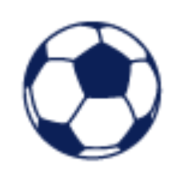 Chris McMenamy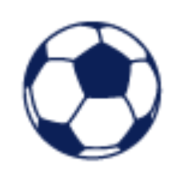 Chris McMenamy
Week six, one that looked to be relatively uneventful. How wrong we were. Just the eight red cards, a handful of late goals and whatever happened at Juventus, to put it one way. This week's Answers on a Postcard will completely miss the point and focus on something else entirely, much like VAR did late on Sunday night:
Napoli 1-0 Spezia
Nothing says Euro-comedown like a late goal to beat Spezia at home. Jacky Raspadori announced himself as the new Dries Mertens to the Neapolitan faithful with his winner, and no I'm not exaggerating. The boy's going to be a star, constantly improving and now ready to thrive on a bigger stage. Being top after six games doesn't win you a trophy, but it is a testament to their vibrant start to the season.
Inter 1-0 Torino
Quick, Inter fans, PANIC! You're 5th, a whole, eh, two points off the top. OK, Inter have lost their only two games against top six sides, but they're still among the favourites to lift the Scudetto. The raging desire among fans to replace Samir Handanovic has its merits, with some errors and evident signs of physical decline, but he was imperious in this game. The xG nerds might disagree, but a series of impressive (and important) saves meant Marcelo Brozovic's 89th minute goal won the game, rather than prove to be a mere consolation.
Sampdoria 1-2 Milan
I spent all last week anointing Rafael Leao as the new starboy and such are his talents that he even managed to get sent off in style. If any trivia whiz out there could tell me how many players have been sent off for a second yellow after an unsuccessful overhead kick met a defender's head, I'd be amazed to hear if it was double figures. Milan dug in after their VAR induced penalty and Samp were unlucky not to get a point, I thought. A late red card for Samp boss Marco Giampaolo was a welcome entertainment bonus for us neutrals, watching him trudge off having given the ref a verbal punch in the jaw. There's just something so fun about managers being sent off, like watching a teacher get shouted at in front of his pupils. Hard to explain. Anyway, Milan are good.
Atalanta 1-1 Cremonese
Nothing says Sunday lunchtime (or brunchtime??) like Atalanta flopping against Cremonese. As Juan Musso fumbled to set up Cremo's equaliser, I found myself wondering why. Why do Atalanta invariably mess up when the going's good? Why do Cremonese keep playing on a Sunday morning? Why couldn't we have had a few more years of prime Gomez-Ilicic? Football's a cruel business, and a strange one at that. Fair play to Cremo, they were good value for their point and another one that could become very valuable when May comes around.
Bologna 2-1 Fiorentina
Fiorentina defend with all the aggression of me turning down pizza when offered and they attack like a 5-a-side team that haven't broken the ice. Playing against a team with no manager, they contrived to go from leading to losing in three minutes, midway through the second half, and would have been 3-1 down moments later, had VAR not intervened. Was last season the exception to the rule, or does this Fiorentina side have more to give? I'm not sure, but I do know that Italiano needs to find form soon, or Uncle Rocco might get a little too tetchy.
Sassuolo 1-3 Udinese
Sass took the lead and dug in, having had Ruan sent off for a clumsy professional foul, yet they held on until the 75th minute before Udinese could even equalise. The final goals didn't even come until injury time, when Samardzic wasn't closed down and scored from outside the box again. After how many times does it become a habit? Just for my list of clichés. The game was done when Beto made it three, meaning Udinese sit 4th. Nosebleed territory.
Lecce 1-1 Monza
A somewhat promising newly promoted side held at home by Monza. See what I did there? They're still rubbish and no amount of Stefano Sensi magic can fix that. If they ever sort it out, then I'll eat my metaphorical hat, but I just wish I'd seen they'd be this bad before I predicted them to finish 14th. Lecce, on the other hand, might be able to escape, but they need to win games like this.
Lazio 2-0 Hellas Verona
Routine. Regulation. Easy. Lazio winning at home against Cioffi's Verona, a side very different to Tudor's Verona, unfortunately for the former. The Giallorossi are too good to go down, but not good enough for anyone to really care about this season, unfortunately. Not much to take from Sunday evening at the Olimpico, Lazio looked fluent in Sarri football and there was a decent cameo from Matteo Cancellieri, a young forward I'm excited to see grow into a top Serie A player.
Juventus 2-2 Salernitana
Empoli 1-2 Roma
I suppose that was OK? For Roma, that is. Another narrow win against inferior domestic opposition makes for good reading, but really their start to the season has been unimpressive. Yes, they battered Monza, but even Monza could batter Monza. A fine performance from Dybala, involved in both goals, with his opener resembling a dad in a park. The ball bounces out to Dybala, around 25 yards out, he takes a hefty touch before finding the top corner with an unnecessary amount of nonchalance. Great fun. If Roma could do this to a team in the top six, I might start to get a little excited about them again.