Italia
Serie A - Week 7 - Answers on a Postcard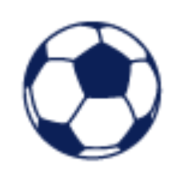 Chris McMenamy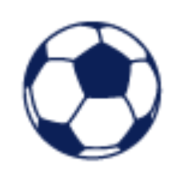 Chris McMenamy
Well, that was something. A potentially seismic week in Serie A, so much so that we might break the record for world's longest postcard, or not. I'm a bit late in posting, as I was away. Ten games, a decent helping of goals and plenty of drama, so let's get into it:
Salernitana 1-2 Lecce
Gabriel Strefezza doesn't do tap-ins. His highlight reel from last season is a delightful watch, just as his two Serie A goals have been, but scoring late to win Lecce three huge away points adds greater value to another Strefezza screamer. A tiraggiro that evoked memories of Insigne, it's a goal that we may see a few more times from the little Brazilian. A game Salernitana should expect to win, but a result that shows just how dogged Lecce are.
Bologna 0-1 Empoli
Not much to say. Bologna missed a couple of sitters, Empoli got a scrappy goal and won the game. I'm still not convinced by Empoli, but they look more durable than I'd imagined. Another poor Bologna result, but it's still early. The pressure is on for Thiago Motta to hit the ground running and avoid a relegation battle. So yeah, that's that really.
Spezia 2-1 Sampdoria
If anything sums up Sampdoria, it's Jeison Murillo's own goal to level the game only a minute after Abdelhamid Sabiri scored an early frontrunner for goal of the season. It's the sort of slapstick defending reserved for a team destined for Serie B, with the ball hitting off Murillo's outstretched arm after his own teammate's sliding block from a Spezia cross. The winner came from another cross, as Samp allowed M'Bala Nzola to run onto a cross unmarked. Other results leave them bottom and looking lifeless, while Spezia continue to defy my lowly expectations with surprising levels of competence.
Torino 0-1 Sassuolo

Another underwhelming fixture, saved only by Agustin Alvarez's last minute winner that was made better by him making a heart gesture at what he thought was the Sass fans, only to be passionately informed otherwise by his captain. It was a fun aside to imagine the confusion among the Torino fans as Alvarez signalled his love for them. Sassuolo are just fine, nothing more and that is also just fine. Moving on.
Udinese 3-1 Inter
As Alessandro Bastoni beat the back of a dugout seat like a dusty rug, I pondered the value in making a 31st minute substitution. If Bastoni had given away several goals or unveiled a Milan tattoo on his heart, then maybe, but for being on a yellow card? It only serves to question the competence of Simone Inzaghi's in-game management, doubt backed up by the last ten minutes in Friuli. Two soft goals killed Inter off and their opponents looked more like title contenders than they did. Something needs to change there. Udinese are fast becoming the surprise package in a season full of mystery.
Fiorentina 2-0 Hellas Verona
A dominant Fiorentina, playing with the zest I'd expected from day one. If they can convert chances more often, European football is there for them. Consistency will be key, as will the form of Nico Gonzalez and Jonathan Ikoné, both goalscorers. In any other year, I'd be concerned about Gabriele Cioffi and Verona, but the bottom third of the division is sufficiently weak enough for them to be confident of survival, even if they might do it with more than one coach.
Monza 1-0 Juventus
This was so unbelievably predictable. Monza, after their comically bad start, beat a Juve team on a collision course with mediocrity. A boring, slow, Allegri collision course. Even before the red card, Monza were the better side and, eventually, their perseverance was rewarded. A first Serie A win in club history and a first managerial win for ex-Juventus player Raffaele Palladino. TV cameras picked up on a Juve fan telling Allegri where to go, an audible manifestation of the state of affairs in Turin. Borrowed time, one might be inclined to think.
Cremonese 0-4 Lazio
Lazio good, Cremonese bad. Immobile good, Milinkovic-Savic very good. Goals good, defending bad. There we go. Done. A brief moment of natural order in a weekend of madness, as a top six side hammer a poor little promoted side.Other than the lovely goals, Luka Lochoshvili's handball was great fun. As Immobile rifled the ball towards goal, the Gerogian dived towards the ball like a long jumper, limbs flailing. Not a moment that will ever make it into a defending manual. Things are looking up for Lazio.
Roma 0-1 Atalanta
Roma missed a bucketload of chances and starboy Giorgio Scalvini scored a peach, but there's only one thing to talk about here, purely for comedy value. It's José Mourinho's red card. Here's my theory. If he's wearing a suit or club kit, he doesn't get sent off, but because he's dressed like your da on his one night out a year, he's off. Clad in black polo and trousers, being held back by assistants and others while unleashing a verbal assault, he's never going to get away with entering the pitch to protest a non-penalty. Jurgen Klopp can wander on to a pitch and get someone sent off, but that's because he wears a tracksuit. Sort of. Anyway, Atalanta look really good and the Roma hypetrain has been cancelled; and there's no sign of a replacement bus service.
Milan 1-2 Napoli
An epic game of rope-a-dope from Napoli, scoring their two chances and surviving through some excellent Alex Meret saves, and just riding their luck a little too. Khvicha Kvaratskhelia took advantage of a cold Sergino Dest at the start of the second half to win the penalty that Matteo Politano scored, while Giovanni Simeone responded to another big game Olivier Giroud moment with a fantastic header. Milan drop more points and while it's still early, they're at risk of getting in a Scudetto Mexican standoff with countless other teams at this rate. Might Napoli be a little braver and bolder than we've seen before? Only time will tell. For now, just enjoy the artistic chaos.