Italia
Serie A - Week 8 - Answers on a Postcard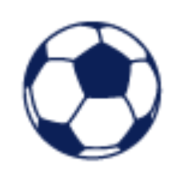 Chris McMenamy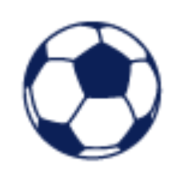 Chris McMenamy
So many goals. Too many goals? Never. Little over three goals a game this weekend, in classic Serie A fashion. The world's most entertaining league is at it again, leaving me with a challenge to fit each game into a paragraph. Again. I'm not complaining; quite the opposite:
Napoli 3-1 Torino
He's slick, he's suave. He's a force of nature yet caresses the football with a loving touch. Guys want to be him, managers wish they'd signed him. He is, of course, André-Frank Zambo Anguissa. Written off by armchair analysts after two difficult seasons with Fulham, his comeback as Napoli's well-rounded midfield general has been particularly delightful for those of us who don't believe the Premier League is the centre of the universe. Scoring two goals that could have been overshadowed by more Kvaratskhelia genius, Anguissa has really started to stamp his authority on the Serie A and become a vital part of Napoli's early title bid. Long way to go, but he embodies the league's most exciting side, mixing style and substance to great effect.
Inter 1-2 Roma
I have tended to avoid the Interisti's wringing of hands when it comes to goalkeepers but now feels like time to weigh in. They need a new one, but that's still not the biggest issue there. You've got a rudderless ownership, a manager who keeps getting it wrong and an expectant fanbase, having tasted glory in 2020. My money's on Inzaghi getting the shepherd's hook because it's easier than replacing an owner. Another big performance from England's best defender, Chris Smalling, was the difference for Roma, as his winner sets them up nicely for a busy six weeks leading up to the World Cup, which he should be playing at.
Empoli 1-3 Milan
It's rare to see a 92nd minute equaliser that doesn't prove to be the deciding goal. Bajrami's free-kick was exquisite, but Ballo-Touré's winner for Milan coming almost from the kick-off has to go down as a mark against Empoli's defence. It shouldn't have surprised me as much as it did, especially given that Milan's first goal came when Leao ran 15 yards beyond a high Empoli line at a throw-in and nobody switched on to track him. An elite finish from Leao made sure of Milan's win in the 97th minute and a potentially damaging night for the defending champions was avoided.
Lazio 4-0 Spezia
Ciro Immobile's penalty miss might be my favourite moment from this gameweek, only because of how he struck the ball. The only way to describe it was to imagine the ball belonging to a group of 12 year olds and it's rolled across the park to an unruly older boy, who tries his level best to send that ball into the next county. It didn't gothatfar over, but it may well have cleared the roof of the Olimpico. In terms of actual football, Sergej Milinkovic-Savic was up to his old tricks. Being really good, that is. Two goals taken with the composure of an elite finisher, Lazio fans must feel incredibly lucky to have him still at the club. Although, I can't imagine I'd be easily convinced of leaving Rome for a cold corner of England. A peachy, pivoting volley from Alessio Romagnoli to score Lazio's second goal is definitely worth checking out, if you haven't seen it already.
Sassuolo 5-0 Salernitana
A game that will be remembered for Ferrieri Caputi becoming the first woman to referee a Serie A match. Sass were excellent, with Armand Laurienté a nightmare for Salernitana's defence and wave after wave of attack totally dismantling the away side. Five different scorers says it all, everyone was in on the action. A decent win for Sassuolo, who had mostly appeared a weaker imitation of their former selves up to this point.
Lecce 1-1 Cremonese
Two newly promoted sides drawing. Not much to say, is there? Two goals, two penalties. Maybe I'm being harsh, but sometimes there's just not much to report, no layers to the story. It's a draw, maybe this is why Americans hate them.
Sampdoria 0-3 Monza
The end of the Giampaolo reign. Couldn't bring myself to call it an era. Allowing Monza to look suspiciously cogent had to be more of a nuclear siren than an alarm bell for the Sampdoria board and they'll need to move quickly so as to not condemn themselves to relegation. Three goals from three summer signings has to excite Monza, as the gamble on new manager Raffaele Palladino has yielded early returns. Maybe they're not totally awful.
Atalanta 1-0 Fiorentina
Doubting Atalanta as a real force in Serie A seemed more sound than writing off Napoli, but I discarded both in pre-season, determining them as also-rans at best. The fools, the fools. Namely, myself and every other Doubting Tommaso. Gasperini seems to have revived his squad through refreshment and built something resembling a decent top four contender. Without European competition, the rigours of such a packed schedule shouldn't faze them as much as it will their opponents in this game. Fiorentina have a lot of football to play, and a relatively small squad to do it with. Perhaps the World Cup break will allow them time to regroup and return as the potential top six side I was convinced they are.
Juventus 3-0 Bologna
Winning this was a necessity for Max Allegri. Anything else and the noise around his current employment would surely have intensified to almost untenable levels. Thankfully for Allegri, Juve were in the mood, all three goals worthy of the Old Lady's approval, especially Milik's. As he smashed a bouncing ball through and over Skorupski, the game was done. They've only lost once, even if it was to Monza, but Juventus now face a tough six weeks with Milan, Torino, Lazio and Inter all to play before the break. As for Bologna, the result in Turin means little but they have to be feeling the heat a little, no? 17th is never a nice place to be, even eight weeks into the season.
Hellas Verona 1-2 Udinese
Udinese rolling back the years, a late winner in Verona leaves them a point from the top of Serie A after eight games. What is going on?! Full credit to Andrea Sottil, who has his team playing good football and getting results. Will it last? Probably not, football is a cruel game, but you never know. It feels like it's going to be a weird season, what with it being so stop-start and all. Maybe, just maybe, we're in for a bit of a shake up…well, one can hope.