Italia
Napoli: The Replacements Are Alright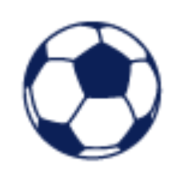 Chris McMenamy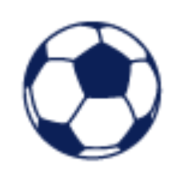 Chris McMenamy
Much like a 'Halloween jersey' plastered in bats, you couldn't take your eyes of Luciano Spalletti's latest edition of Napoli even if you wanted to. Once again, they are at full tilt in the opening weeks of the season, much to the surprise of many, myself included. I was convinced this was a rebuilding year and anything inside the top six could be considered a relative success, but here we are.
Unbeaten and joint-top of the table, having beaten Milan at San Siro, as well as dismantling Liverpool, Rangers and Ajax in the Champions League. Since we're almost a quarter of the way into the season, it only seems right to ask that question, once again. Can Napoli win the league? Obviously, in theory, anyone can win the league but do they really have enough to break out from the pack and capture that elusive scudetto?
Well, it's far too early to say definitively. OK, discussion over. *Frank Lampard impression* No but really, this season might be their biggest opportunity in years, even having lost three key players in Insigne, Koulibaly and Mertens, which might seem like a bigger deal than it actually is.
What do I mean by that? Well, all three were replaced by players of lesser reputation and pedigree, but that's something Napoli have done successfully several times across the last decade. Even Insigne, an academy graduate, eventually 'replaced' Ezequiel Lavezzi after he left for PSG in 2012.
It's rare for an elite club to lose its three most important players in one summer, but it had been coming for a while and, in hindsight, Napoli seemed much better prepared for that eventuality than most clubs would be.
There's an air of ignorance towards players not considered 'big names' means that signing a Georgian winger and a South Korean defender from unglamorous leagues encourage the mockery of the Twitterati, who tend to be more concerned with poking fun than finding out who that player really is, but that hasn't stopped Napoli from ploughing on ahead and making potential world beaters out of these (relative) unknowns.
Less than two months into the new season, Khvicha Kvaratskhelia has become a star. A household name in Italian football and he's made a name for himself continentally after obliterating Liverpool's defence and giving Ajax a torrid time. Tongue-in-cheek comparisons with the canonised Diego Maradona didn't take long and the name Kvaradona has become an easy way out of having to spell the eloquently elaborate full name of Napoli's new starboy.
As well as Kvara replacing Insigne, the presumed detrimental effect caused by the loss of Koulibaly's presence is yet to become reality, with the titanic Kim Min-jae having replaced him seamlessly. A set-piece threat and defensive commander, the comparisons with his predecessor are more than accurate. While Kvaratskhelia wreaks havoc at one end, Kim is ensuring minimal nonsense occurs at the other; and it's working a treat for Spalletti.
Elsewhere in the team, Fabian Ruiz's sale to PSG seemed to go under the radar this summer. This is partly because he's not anywhere near as big a loss as the aforementioned big three but, regardless, he's been quickly forgotten about thanks to André-Frank Zambo Anguissa.
Having left Fulham after a difficult couple of years, he's been reinvented as Frank Anguissa and is fast becoming a key cog in midfield in his second season at the club. His recent performances have caught the eye for an unusually high number of goals, but that only tells half the story. The glory stats like goals and assists can divert your eyes from his impressive ball winning and passing stats. Overall, he's an aesthetically pleasing footballer and looks like another who's found salvation in Naples.
When you add in Tanguy Ndombele, on loan from Spurs, as well as Zielinski and Lobotka looking better than ever, you start to get the picture of Napoli's midfield and its strength in depth, just like their attack, where Raspadori and Simeone offer something different to Osimhen. It's all very exciting for the Partenopei.
When it comes to recruitment, few do it like Napoli. The credit given to Atalanta and their consistency in locating diamonds in the mud is totally justified, but Napoli have been doing it for a decade now. Sure, they've got some wrong along the way, everyone does, but their hit rate is significantly higher than most other clubs in European competition. It's why eyebrows were raised at the suggestion of Cristiano Ronaldo being a transfer target. It's just not what they do. Even Ndombele seems something of a decadence, given his likely salary demands and €30m option. It appears a little rich for their tastes, but they obviously feel capable of making him the player Tottenham thought they'd purchased.
Should they find themselves near the top in the final act of this season, would Napoli have the mental fortitude to make it through potential title deciders? Hard to know and, once again, too early to say but the default position will always be to doubt until hard evidence presents itself, certainly given they lacked that strength last season. They'll need to be consistent in defence and keep the ideas fresh in attack.
Personally, I feel that their squad depth gives them an edge that they've lacked in previous seasons and it's something that could be crucial in this strangest of seasons. There's no real standout team after eight games, nobody you can point out as strong favourites and it looks like we might be in for a long, exciting season in terms of the title race and more.
All I can say is this. It would be very on brand for Napoli to win the title when nobody expects them to, having failed to do so with, arguably, their most complete group of players in a very, very long time. Also, if this leads to Napoli capitulating in the coming weeks and months, I'm very sorry, Napoletani.