Italia
Serie A: Gameweek 10 - Answers on a Postcard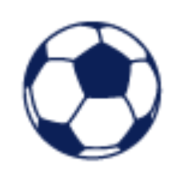 Chris McMenamy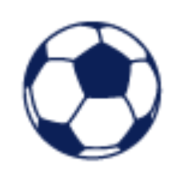 Chris McMenamy
It's starting to ramp up. The World Cup's only around the corner. It feels like those weeks before Christmas, when everyone wants to go out but you've only a finite amount of time (and money) to hand. Plenty of football still to play, even more so if you're in Europe, so let's stop wasting time with introductions. Here's your Answers on a Postcard from GW10:
Empoli 1-0 Monza
It was exactly what you'd expect from a game between these two teams. A scrappy goal, few chances missed, obscure red card. Empoli's season so far has been exactly what they needed. Ten games, marginally more than a point per game and a pair of wins to end that horrendous winless run going back to last December. Monza's season was revived by three wins coming into this game and a few more points before the World Cup would help to give them a decent chance of survival.
Torino 0-1 Juventus
A waste of two hours. Sorry, people of Turin, but that was bland. Not that I expected anything else, but still, give us SOMETHING. However, at least we had Dusan Vlahovic. My disposition to back the little guy meant his move to Juve left a sour taste, but it won't stop me enjoying one of Europe's best centre forwards. I've said it too many times, but he will carry that team further than they deserve to go with impactful moments like sliding in at the back post to win the Derby.
Atalanta 2-1 Sassuolo
Good teams win games when they don't play well, and Atalanta didn't play all that well. Coming from behind, it was the immediacy of Ademola Lookman's goal at the start of the second half that gave La Dea the impetus. Sassuolo had chances, including a Berardi curler that hit the bar, but Atalanta just about deserved it. Big shout out to Giorgos Kyriakopoulos for his volley to give Sass the lead, who doesn't love a cross being met with a sweet strike like that?
Inter 2-0 Salernitana
A week is a long time in football, to borrow a cliché. It's especially true for Lautaro Martinez, after having gone eight games without a goal, he's scored twice in four days, while playing with more joy and less stress. A huge goal at Camp Nou to push Inter towards the last 16 of the Champions League and another to give Inter back-to-back wins for the first time since the opening two games. If Inter really get it together, they're right back in the title race.
Lazio 0-0 Udinese
I thought this would be game of the weekend, which shows either a) the football Gods dislike me or; b) I haven't a clue what I'm talking about. Probably both. Anyway, Udinese hit the cross bar twice and Milinkovic-Savic had a header saved from close range. I'm feeling generous right now, so I'll deduce that this was actually just a clash of two quality sides cancelling each other out. Both have started well, and both have the ability to continue at this level.
Spezia 2-2 Cremonese
File away in the same folder as Empoli-Monza, but with a little more action. Great action? Most certainly not, but action nonetheless. Only Charles Pickel's equaliser to make it 2-2 could be described as anything other than scrappy, as he poked his head out onto the end of a lovely cross. Neither side could be said to be having a good start to the season, but both are still capable of survival, perhaps Spezia more than Cremonese, but still.
Napoli 3-2 Bologna
Bologna gave Napoli a bloody nose, but the league leaders' class shone through. A striker's finish from Joshua Zirkzee and a shocker from Alex Meret gave Bologna hope but it was Victor Osimhen who sent Napoli top once again. It could have been five or six had Napoli been a little more ruthless, but a win's a win. With Roma, Liverpool, Atalanta and Udinese all to play before the World Cup, Osimhen's return is well timed. In the coming weeks, Spalletti might find that having great depth is very handy.
Hellas Verona 1-2 Milan
Winning games without playing well is the mark of a good team. Another cliché. Milan weren't at their best and it took until the 81st minute for Sandro Tonali to score the definitive goal, but a promising first game in charge for Verona's new coach Salvatore Bocchetti is worth mentioning. Milan won, it's what they do and they may well go on to edge a very close title race, who knows. It's been a massive step back for Verona this season, struggling under Cioffi before he was sacked, but the relatively risky hire of Bocchetti mirrors the bold approach Monza took with Palladino, and perhaps one that might pay off against sides that aren't chasing scudetti.
Sampdoria 0-1 Roma
Why did I ever think José Mourinho's Roma would start playing beautiful football after a summer of good attacking business? How naive I was! Alright, they created plenty of chances against Samp and Belotti's sudden inability to score Serie A goals played its part in keeping this 1-0, but it was just a bit bland. The results are coming, Roma are 4th (as most expected), but beating a team at threat of being cut adrift from the division isn't much to shout about. Come on, José, entertain us.
Lecce 1-1 Fiorentina
Fiorentina top the table for possession, long pass completion and crosses, but have scored the second fewest goals in Serie A. It's almost like they're missing an extremely prolific goalscorer, and the next best thing went off injured nine minutes into the game in Puglia. If they can convince someone to score some goals and cut out the silly mistakes at the back, they'd be a very good side. Right now, they're at one point per game and massively underachieving. There's still faith in Italiano, but they need to see some improvement soon. A good point for Lecce, even if Ceesay could have had a hat-trick. They've won one and only lost four of their first ten, but will perhaps rue a few missed chances if they don't start winning more games.