Italia
TSV 1860 Munich: A Night in Giesing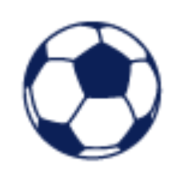 Chris McMenamy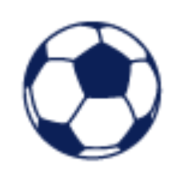 Chris McMenamy
"We are stronger than ever, nobody will bring us to our knees", cries the Westkurve at Sechzgerstadion, the mood triumphant on a mild (by Irish standards) Friday night in September. Fynn Lakenmacher's hat-trick in a 3-1 win over Aue was enough to send 1860 Munich top of the 3. Liga and get Oktoberfest opening weekend off to a flyer. Why do I know this? Because I was there, a willing participant in an experiment to see how much German beer one man can consume and still be able to recall a football match. The answer? Not as much as I'd like, but as is often the case, the details are there and just need a little time to resurface. However, one thought penetrated the Augustiner fuelled haze. This club is in a really healthy place.
Mad, right? Sechzig, as they are known, became a Champions League team at the turn of the millennium, albeit briefly. They haven't played Bundesliga football since 2004 and have been on the verge of bankruptcy more times than Homer Simpson, but they look great now, like Icarus if, after flying too close to the sun had decided to settle down, get a job in IT and take up hiking. Perhaps a promising start to the season has added a rose tint to my view on 1860's state of play, but being home in Giesing and winning in front of a full house tends to make Die Löwenfans a happy bunch.
Travelling to Munich with a group of friends, we were complacent enough to think we might get tickets on matchday, only to find out the game was sold out two weeks in advance. Through the power of social media, the good power, at least, I got in contact with a few of the Sechzgerstadion's seasoned veterans, who managed to sort us with match tickets in the stadium's wonderful Westkurve. A proper stand with no seats or roof, but bursting with history.
The matchday experience was weirdly familiar, yet totally different. Munich is a classic in the Big European City genre, with stunning architecture spanning across centuries, yet still a modern city. We sampled Augustiner Helles, a Münchner favourite, before heading to the historically significant Hofbräuhaus, with its eloquent Baroque frescos mixing with the fragrance of meat, potatoes and beer.
Lots of beer. On the eve of Oktoberfest, a 'cultured' pub crawl and authentic football match (sorry Bayern fans), is hard to beat. As soon as we began to make our way to Giesing, the natural home of 1860 Munich, white and blue soon became the dominant colours, with fans on the underground both excited for a night under the lights and confused by the musings coming from that gaggle of Irish accents.
We made our way to the Grünspitz, a reclaimed car dealership that now served as a beer garden for fans heading to the football. There we met our fixers, Sebastian and Sascha, who had orchestrated our search for tickets and acted as Giesing tour guides. As the crowd began to swell, we made our way to the stadium to take in the atmosphere, having been promised big things. Oktoberfest was returning for the first time since the pandemic, the team had a special shirt to mark the occasion and the ultras behind the goal in Westkurve had an elaborate tifo planned. Who needs Baroque frescos when you have third division German football?
We had been promised a true German football experience. Atmosphere, beer and attacking football…or is it poor defending? I'll be positive, it's great attacking football. Anyway, it was high flying TSV 1860 Munich against last place Erzgebirge Aue, a must win for the home team after being thumped by league leaders Elversberg. The match itself isn't much of a contest, with Fynn Lakenmacher putting Sechzig ahead in the 10th minute, before going to score a hat-trick. Like an Aldi-produced Erling Haaland with his sizeable frame and long blonde hair, Lakenmacher is far too much for Aue to deal with.
He stands out as one to watch in years to come, with plenty of time on his side at 22, however it's Leandro Morgalla that the 1860 fans seem most excited about. He'd turned 18 only three days before this game, yet the centre-back played with the poise and composure of a veteran. He will undoubtedly be playing Bundesliga football before long and I'm sure he'll be hoping it's for the club he grew up in, but they might end up picking up a seven figure sum for him before that dream can become reality.
What stood out the most from our trip to Giesing was how happy the Sechzig fans seemed. Over the years, the club have been dragged from Giesing to Olympiastadion to Allianz Arena and back to the Sechzgerstadion in Giesing, where they've been for the last five years after Bayern Munich (or the 'Red Bastards' as I'm told to call them) terminated 1860's lease of the Allianz. That might sound like a bad thing, but ask any hardcore fan of the white and blue and they'll tell you the same thing, that Giesing is where Sechzig belong. It might look old (and it is old), but it's a proper football ground. There's a very functional bar, plenty of standing rails and almost no cover from the elements, unless you're lucky enough to get in the posh seats.
The fans are friendly, although the 'mildly' inebriated state of my friends and I might have influenced that. It's a corner of footballing purity, one that must be cherished in this world of modern football that thrives on money and monotony. This isn't a world for vloggers and corporates, it's where you go to see friends and family, through blood or otherwise, brought together by a singular dream, to see your club succeed and enjoy them doing so.
There's a great number of children at the match, some of them trying to get hold of the leftover plastic beer cups so they can get the financial reward for returning them to the bar. An entrepreneurial effort to be commended. After almost two decades of instability, it's likely the club have lost out on many young fans, but it's refreshing to see a new generation as the club begins its ascent back to the big time.
1860 Munich feels like a club on the rise, a sleeping giant on the verge of waking from its slumber. Sure, they face challenges like most clubs recovering from serious financial mismanagement, such as the council's flip-flopping over the future of their iconic stadium and internal disputes over board members and strategies, but winning football matches can make up for so much. Head coach Michael Köllner has them playing well and we saw him enjoying the festivities at Oktoberfest, on a weekend that gave the impression that 1860 Munich might be the club most in touch with the city. White and blue everywhere, club songs playing in tents and more club gear spotted than their city rivals, or maybe it was just a consequence of Augsburg beating Bayern that day.
Either way, as the charge for promotion begins to get out of first gear, the team would do well to harness the energy of their fans and the general vibe of being in their true home, as they make their way back to where they belong. The Bundesliga. Those excellent fans have left a lasting memory with our group, as we bounced and triumphantly sang Sechzig München olé all the way back to town. As Oktoberfest returned for the first time in three years, it felt like the good times were back. Maybe 1860 are next.