Italia
Football Manager 2023: Italian Save Ideas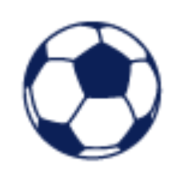 Chris McMenamy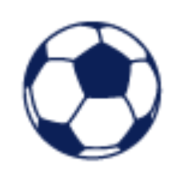 Chris McMenamy
It's that time of year. No, not the World Cup, something much more important. The latest Football Manager has arrived, and with FM23 available now, ideas for your first save are surely flowing. Blood money at Newcastle? Hollywood money at Wrexham? Now that Juventus have come in from the cold, maybe you could restore the Old Lady to the top of Italian football? Perhaps you have something different in mind.

Regardless, I'm here to give you a few suggestions for a fun FM save and maybe even a new Italian club to fall in love with. So without further ado, your FM23 journey awaits:
Como
Not just the setting for a picturesque lake and fancy holiday spot anymore. Bought by an Indonesian manufacturing company, and sponsored by their streaming service, Mola, theLarianiare back in business. Flirting with bankruptcy for long stretches of the century and even the subject of a takeover in 2017 by Akosua Essien, wife of Michael, it's been a turbulent few years. Now, you've got Cesc Fabregas in midfield and Dennis Wise as president, which should be enough to pique your interest. A £2m transfer budget and a decent squad should help too. Promotion to Serie A by the end of 23/24 season is the aim.
Torino

Sign a striker and watch this team go. A reasonable budget at £8m, a squad stocked with potential as well as players like Nikola Vlasic, Ricardo Rodriguez, Sasa Lukic and longtime wonderkid Samuele Ricci, there's a lot to love about Torino. A lack of a natural goalscorer, you might want to replace Belotti or plough on with Tony Sanabria and the young talents (Pietro Pellegri and Demba Seck). The five-year plan is to qualify for Europe and it's easily achievable with that group of players.
Lecce
A newly promoted side with plenty of five-star potential youngsters, a few solid pros, a tricky winger and a fallen star. Lecce, or Salento as they're known in the game, might be predicted to finish dead last, but with Samuel Umtiti at the back and the very promising Morten Hjulmand in midfield, you can do better than that. £3m to spend and the world against you, it might feel like you're starting a save midway through a save, but no, that's just real life. Survive your first season, then start to build a dynasty in Puglia.
Cosenza
Bear with me here. Cosenza, predicted to get relegated from Serie B, might be the diamond in the rough. Firstly, we've got the ace in the hole, Giacomo Calo. A relatively unremarkable player, until he stands over a dead ball. His corners and free kicks are worth 15 goals a season alone, if you use them right. He's on loan from Genoa for the year, but you've also got 20-year-old attacking midfielder Aldo Florenzi for keeps. Already worth at least £3m, he's a creative lynchpin. The bones of a decent squad are there, all you need is a goalscorer to partner the veteran Joaquin Larrivey, and maybe a defender. Get a goalscorer and you'll have enough in you to go and shock the world.
Vicenza
A quarter of a century on since their run to the last four of the UEFA Cup Winners' Cup, Lanerossi Vicenza are back down in Serie C/A after a solitary season back in Serie B. The club that produced Roberto Baggio have a handful of promising youngsters and ambitions of returning to Serie B right away. Can you take them back to Serie A for the first time since 2001? You'll have to get past Juve U23 first, and you'll want to avoid the jungle that is the Serie C playoffs. Don't ask me to explain them, we don't have the time. It's a tough job, but a good one if you get it going. Take them back to Europe and they might even hire you for real.
Parma
It's hard to think of a more fitting FM sleeping giant than Parma. Brought crashing down to earth by the collapse of Parmalat, the major shareholder throughout their halcyon days of the 90s. Bought in 2020 by American, Kyle J. Krause, Parma returned to Serie A but were relegated instantly. A mid-table finish last season, but with visions of promotion and the foundation of a squad capable of doing so, the pressure will be on if you take over in Emilia-Romagna. You'll be expected to push for promotion from the off, but at least you'll have a bona fide wonderkid in Adrián Bernabé in the team. Oh, and Gigi Buffon is still going. Nostalgic.
Bari
All you need to know is that San Nicola holds 58,000 people. Take Bari back to Serie A and start doing well, the money might start flowing. It's a self-sustainable dream, if that's your thing. You've also got one of the top wonderkid goalkeepers in Elia Caprile, £1m to spend and a few capable Serie A loanees. Finish in the top half in season one and build towards promotion, that's the goal.
Fiorentina
Certainly the best team on this list and perhaps more of a challenge for someone looking for a shorter route to glory than chasing promotion from the lower leagues. However, it's not all sweetness and light in Florence. You've got a hard-headed owner, a lack of depth and a busy first season in the Europa Conference League to deal with. There's no real wonderkids, Riccardo Braschi in the U18s the closest to a top talent, but with a £10m budget, you could bulk out the squad and have a few euros left over for a cheap youngster, should you find one. Push for the top seven, be competitive in the cup and try to win the UECL would be the aim for your first campaign.