Italia
Derby della Madonnina: Football, flares and the fantasista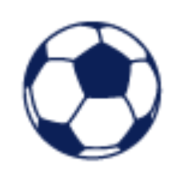 Chris McMenamy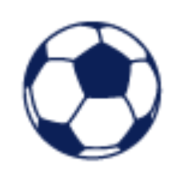 Chris McMenamy
Some derbies occur naturally through geography, politics and even historic feuds that trace back much further than the inception of football, to a point where some even forget why they hate each other but proceed to do so for ninety minutes anyway. It's football, after all. The most primal of sports. You can't divide a tennis match on religious grounds, or a F1 race over an ancient civil war. What family you're born into doesn't dictate whether you're Tyson Fury or Anthony Joshua because that would be silly, but blood can tie you to a football club.
With the Milan derby, it's (somewhat) similar to the Merseyside derby between Liverpool and Everton. A dispute between the committee of one club that led to the formation of the other, an irreparable schism. Milan Foot-Ball and Cricket Club, now AC Milan, had been founded by an Englishman in 1899, but their support of the national federation's creation of a separate championship that didn't allow foreign players led to a split, and thus Football Club Internazionale was born. This gave birth to the Derby della Madonnina, which has been one of the world football's premier derbies for decades.
As their name indicates, Inter were open to foreign players and that internationalist approach helped them to win five titles between its inception in 1908 and Milan's next title in 1951, which, ironically, was won mostly thanks to a Swedish triple threat in attack. Gunnar Nordahl scored 34 goals that season, putting him among some illustrious names in the book of Milan legends, many of them from across Europe and beyond.
The first recorded Milan derby took place in January 1909, when Milan beat their new noisy neighbours 3-2 in the league that was then known as Prima Categoria, but Inter's first league title would come only a year later, followed by another four before Milan's next.
The derby has always been fuelled by either side's desire to outdo the other, something most evident in the 1960s when both sides won two European Cups apiece, producing two of the most iconic sides in European football history. Grande Inter, coached by Helenio Herrera and driven to glory by theirfantasista, Sandro Mazzola, were mirrored by Nereo Rocco's Milan side with Gianni Rivera expressing himself with a level of artistry usually reserved for the Duomo di Milano, atop which sits a statue of the Virgin Mary which lends its name to the Derby,la Madonnina.
You get an elite coach, I get an elite coach. Repeat with players, trophies, probably even down to the coffee beans that make up their espresso.
While both sides were known for being devoutly catenaccio, taking the style mainstream and giving Italian football a negative stereotype it still struggles to shed nearly six decades later, they had their fare share of exciting attacking players. The Milan sides were considered virtually unstoppable throughout the sixties, until Jock Stein's Celtic came along and defeated Inter in the 1967 European Cup final. The fluid, attacking Lisbon Lions had stared down the impenetrable Inter and it was the Italians who blinked. This time, at least.
Inter added a few scudetti throughout the 70s and 80s, while Milan struggled massively in the early 80s, relegated twice in 1980 and 1982, albeit once by force after the Totonero match-fixing scandal. Match-fixing, in Serie A? Who'd have thought. Somewhere, Luciano Moggi's ears are burning.
However, Silvio Berlusconi's purchase of the club in 1986 was the catalyst for its greatest period of success, while also smashing the idea of Milan as the working-class club in the city. Through the turbulent periods of Italian history leading up to the 1980s, Inter had been known as bauscia, or Lombard dialect for bourgeois, while Milan were the casciavit, translated literally as screwdriver but referring to the predominantly working-class nature of the club's fanbase. It's difficult to maintain a sense of working-class pride when you're bankrolled by a construction magnate-turned-media tycoon with political ambition and membership of Propaganda Due, Italy's radically right-wing Masonic lodge.
Anyway, the old divide played its part in maintaining that edge a game requires to be a derby, however the family you're born into seems more relevant when choosing what side of the modern Madonnina you belong to. The Derby isn't quite a class war anymore, no matter how much the far-right politician Matteo Salvini might want it to be, occasionally appearing at San Siro in rossonero, trying to pretend he's just one of the tifosi and not a politician.
Milan's great sides of 1987-1999 won trophies for fun, with iconic names from across the world donning the famous red and black alongside some of Italy's stars. A list from Baresi to van Basten, but too long to unfurl here. Six Serie A titles and three European Cups/Champions Leagues while their city rivals were restricted to one scudetto and, unusually, three UEFA Cups. The Sevilla of their time. The competitive edge was with Milan, as well as the bigger trophy cabinet, going into the new millennium where they would win the Champions League and Serie A before Inter finally stopped the rot in 2006.
A heated rivalry that rarely spills over real trouble is part of the Derby's charm. However, it did also produce one of football's most iconic images in one of its more unruly instalments. Milan and Inter met in the 2005 Champions League semi-final. Milan won the 'home' leg 2-0 before taking the lead in the away game. The atmosphere at San Siro was tense and as Esteban Cambiasso's almost meaningless equaliser was disallowed, the stadium erupted. Milan 'keeper Dida was struck with a flare and had to be treated for minor burns on his shoulder, while fireworks, bottles, flares and more rained down onto the pitch until the referee called the players off.
After a 25 minute break to let the ground cool down, the players came back out and so did the flares. Surprise, surprise. The authorities looked on, perhaps helplessly, and the game was abandoned with Milan being awarded a 3-0 win, with UEFA stating that the trouble came from the Inter fans only. That shot of Marco Materazzi leaning on Rui Costa's shoulder was captured as chaos reigned around the stadium. Two players from opposing sides casually watching on like they're taking in a beautiful sunset and not watching firefighters' futile attempts at chucking flares off a pitch. Football, it's all a bit silly, really. But, we love it.
Five consecutive scudetti between 2006 and 2010 put Inter back ahead in the arms race for most title wins in Milan, although both are now level on nineteen each. The 2010s started well for both sides, but saw a steady decline as the decade wore on, with neither side finishing in the top three between 2013-19.
However, with the last two Serie A wins being shared between the Milan sides, the Derby is back. It might not have the glamour of the nineties, nor the ridiculous pomp of Sky Sports' hyperbole saturated Premier League 'derbies', but it's got two teams committed to good football inside one of the sport's last true cathedrals.
They met in the Supercoppa a couple of weeks ago and Inter tore their rivals asunder, but the 3-2 win for Milan in September was a classic, one of the best games in Europe this season. So, it's hard to call.
The title seems to be Napoli's to lose right now, ending any real hopes of a third straight Milanese scudetto. Milan are in turmoil, having taken three thumpings in ten days and gone six without a win prior to the Derby. Inter sit second for now, thirteen points off Napoli and will probably feel a Champions League place should be easily attainable. Even if this year is to be Neapolitan, it's unlikely that the Derby won't play a huge role in title races over the coming years.
So many modern 'derbies' disappoint, with sides often being more concerned with not losing than winning, but the Derby della Madonnina has produced more often than not in recent years. So, mark your calendar for Sunday 5th February, 7pm, BT Sport. It's Golazzo, a soft relaunch of the Gazzetta Football Italia years with Richardson and Horncastle. It doesn't get much better than this.