Italia
Juventus v Fiorentina: The One-Sided Rivalry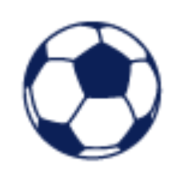 Chris McMenamy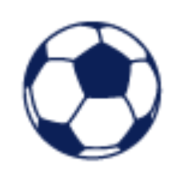 Chris McMenamy
Think of something you hate. Queue jumpers, BMW drivers, YouTube boxing. Multiply it by a thousand, maybe a little more, and you've only begun to appreciate Fiorentina's distaste for Juventus. When the two sides first met in 1928, Juve won 11-0 against a Fiorentina club that only formed two years prior. Brutal. If it were a kids' game, the referee would have called it at half-time. Even with that, and another Juventus drubbing in 1953, this time 8-0, the rivalry only properly escalated in 1982, when Fiorentina and Juventus were level atop Serie A going into the final weekend.
A win away to Cagliari, who needed a point to avoid relegation themselves, might have been enough to win a third scudetto. However, a one-off playoff for the title was on the cards if things remained level after the final day. Juventus needed to beat Catanzaro and hope Cagliari did them a solid or, you know, they could rely on some questionable refereeing decisions. Some might even call them favourable refereeing decisions or go even further, but you can let your imagination run wild.
In Sardegna, La Viola scored what seemed to be a perfectly legitimate goal through Francesco Graziani, but the referee decided that Daniel Bertoni had fouled the Cagliari 'keeper in the build up (skip to 2.20). Meanwhile, in Calabria, Juventus had rode their luck, for lack of a better phrase. Catanzaro had a penalty turned down in the first half and the game remained 0-0 going into the final fifteen minutes.
Then, Juventus got a penalty that might be considered a soft handball, certainly by 1980s standards, but it is technically handball. Liam Brady, already told he'd been sold to make room for Michel Platini, stepped up and scored to give the Old Lady their second gold star as they captured their twentieth, and most controversial (so far), scudetto.
The fallout began with Fiorentina star Giancarlo Antognoni claiming: "They have stolen our championship." The fans felt the same and the phrase "better to be second than thieves" became so common in the city that it could have qualified as part of the Florentine dialect. In fact, it became an anti-Juventus slogan that still finds its way into conversation today when Italy's most successful side is mentioned.
Back in Turin, they would decry such anger as the bitter words of sore losers, but the events of 1982 were not unprecedented. Maurizio Turrone's infamous disallowed goal against Juventus cost Roma the scudetto at the hands of Juve, just one year earlier. The goal had been given but the linesman flagged for offside, while the TV cameras were unable to pick up a definitive angle. Two years in a row, controversial refereeing decisions handed Juventus the title. To add fuel to the forest fire of Juventus refereeing conspiracies, the referees involved in both games went on to become designators, responsible for assigning referees in Serie A. Totally normal and not in anyway indicative of anything whatsoever!
Eight years later in 1990, the UEFA Cup final pitted these increasingly bitter rivals against each other. Controversy struck an hour into the first leg in Turin. With the game at 1-1, Juve's Pierluigi Casiraghi clearly pushed Fiorentina defender Celeste Pin in the box as he ran to head clear, which allowed Casiraghi to score. Juventus won 3-1 and while their manager Dino Zoff spoke to the media, Pin walked past and screamed "Ladri!" (Thieves!), easily heard by Zoff and those watching at home. Perhaps disallowing Casiraghi's goal would have changed the outcome, maybe not, but a 0-0 in Florence gave Juventus the cup and Fiorentina fans were incensed once again. However, a cup final defeat wasn't the end of the suffering. Oh no. Things were about to get worse (and more serious).
Two days after the second leg, on 18 May 1990, Juventus announced the signing of Fiorentina's Roberto Baggio for a world-record £8m. Baggio said he felt "compelled" to accept the transfer and Fiorentina president Flavio Pontello was all too happy to bring in a fat wad of cash, but he forgot about one thing. The Fiorentina fans. They erupted, rioting at club headquarters with petrol bombs and bricks. This wasn't a socio-economic issue, but a matter much more important to anyone who bled purple. Their star, their golden child, the Divine Ponytail had been sold to JUVENTUS. Sold to the ladri.
Pontello was holed up inside the stadium like a dictator as the people's revolt rises to its crescendo. Nine rioters were arrested and many more injured, but Baggio was gone and no amount of stones thrown could change that. He returned to Florence with Juventus in April 1991 and refused to take a penalty at one point then, as he left the pitch, he held a Fiorentina scarf thrown to him from the crowd. He waved the scarf in the direction of the ultras in Curva Fiesole, infuriating Juve fans and just generally confusing everyone else.
While Juventus won countless titles and a Champions League in the 1990s and 2000s, Fiorentina ended up going bankrupt in 2002 and had to return to football in the fourth tier, briefly known as Florentia Viola. It's a one-sided rivalry in the sense that Florence has no city rival, while Juventus has Torino and also the Derby d'Italia with Inter to occupy themselves with. Most Juventini would also consider themselves 'above' Fiorentina due to their haughty place among football's Super League money grabbers, so worrying about little provincial teams would be uncouth.

However, Juventus are by no means innocent in this rivalry. I gobbi, the hunchbacks, as Juventus are known due to their 'luck' (hunchbacks are seen as lucky in Italy), even tried to hijack a Fiorentina move for Dimitar Berbatov in 2012, although he didn't move to either club. They revel in beating Fiorentina and they certainly love buying their players. More on that in a second.
In 2004, Enzo Maresca went the other way, signing for Fiorentina from Juve. When he arrived at Coverciano, a group of fans approached him with brushes and water and proceeded to wash his upper back, cleansing him from being a'gobbi'.While Fiorentina might hate Juventus, at least they're creative about it.
Florentines, like most of Italy outside Turin, have been sick and tired of seeing the black and white stripes around their city for decades. Around the city, you might find stickers that read "zona anti-gobbizzata", or hunchback-free zone. I'm not sure if any tourist has ever asked do Florentines hate hunchbacks, but I hope they have, or at the very least, I hope a few tourists have incorrectly joined the dots and assumed there's some sort of anti-Beauty and the Beast sentiment in the city. Go to Stadio Artemio Franchi and you might see t-shirts with "grazie a Dio non sono gobbo" on the back. Thank God, I'm not a hunchback. Once again, this isn't a successful chiropractor marketing ploy.
You're unlikely to see anything of the sort in Turin, where they've been too busy winning trophies (legally or not) to notice. Well, until recently. First, it was Baggio. Then it was Federico Bernardeschi, then Federico Chiesa and now it's Dusan Vlahovic. Juventus have made a habit of stealing Fiorentina stars over the years, but they also signed the massively overrated hatchetman Felipe Melo for €25m, so it's not been all bad for the boys in purple.
Bernardeschi was the most high profile player to leave Florence for Turin when he signed for Juventus in 2017, not long after proclaiming he wanted to be the next Antognoni. In other words, he wanted to be a club legend like San Giancarlo. For €40m, much was expected of a player who could never lace Baggio's boots but was highly touted. He started well at Juve and even scored a free-kick upon return to his old club, celebrating a little too vociferously for the Fiorentina fans' liking. Despite playing a part in winning Euro 2020 with Italy, he failed to live up to the hype at Juventus and usually found himself the fans' whipping boy. Now in the MLS with Toronto, it's safe to say, in hindsight, that Fiorentina did alright out of the Bernardeschi deal, but it doesn't stop them not liking him.
The second Federico is a different story altogether. He was the starboy, the son of a calcio legend who joined Fiorentina at the age of nine and came into the first team as a baby-faced teenager, debuting against Juve in 2016. He played 150 games for the club who raised him and the fans wanted one thing for Chiesa. To not join Juventus. There was always the hardcore group who expected, or at least hoped, Chiesa would stick around at Fiorentina but Serie A's perennial underachievers had no chance of holding onto such a talent.
He joined Juventus in summer 2020, initially on loan but with an obligation to buy. The deal, all in could cost Juventus around €60m, maybe slightly more. Fiorentina fans were furious, but not quite Baggio furious. Their new owner, Rocco Commisso, managed to avoid the petrol bombs despite promising that Fiorentina would no longer be a supermarket for clubs like Juventus.
Dusan Vlahovic's move to Juventus last winter was a little more toxic than Chiesa before him. With seventeen goals in the first half of last season, Vlahovic was Fiorentina's main man and despite rumours of a move to Arsenal, many were confident the Serb would stick around until the summer, at least. But, in late January, that classic scenario unfolded again. Juventus reached an agreement with a Fiorentina president to take yet another of their players, this time for €75m.
This sparked fury among Fiorentina fans. Again. Juventus signing their best player. Again. But still, no petrol bombs, thank goodness. Vlahovic was abused and racist graffiti was sprayed onto banners. However, a more culturally sophisticated greeting awaited Vlahovic on his return to Florence. Prior to a Coppa Italia semi-final with Juventus, Curva Fiesole choreographed a depiction of the Circle of Hell reserved for frauds referenced in the great Florentine writer Dante Aligheri's Divine Comedy. A little more high brow than insulting his mother or calling him a piece of shit, that's for sure. As has often happened, Juventus won, albeit in fortuitous (but uncontroversial) circumstances.
For Fiorentina, it stings that Vlahovic's replacement(s), Arthur Cabral and Luka Jovic make the art of scoring goals look more like cleaning a cheese grater. Awkward and painful. Their profligacy has been the club's Achilles heel this season, along with conceding far too many soft goals. Hardly a recipe for success. However, they're still in the Europa Conference League, the semi-final of Coppa Italia against Cremonese and they get to laugh at Juventus' latest scandal leading to a points deduction. Juve are ahead of them in the table, despite the -15, so they won't care. Par for the course, really.
It may be one of the most one-sided rivalries in Italy, but that doesn't make it any less fierce and you'll see it when they play this weekend. Fiorentina were unlucky not to beat Juventus earlier this season and will be more than up for it against a bitter rival, but their woefully inconsistent league form lends itself to the belief that Juventus probably should win.