Italia
Joel Pohjanpalo and Venezia: Passing the Vibe Check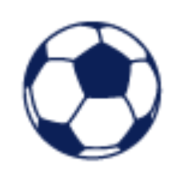 Chris McMenamy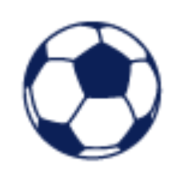 Chris McMenamy
Joel Pohjanpalo is now everything that's good about football. Haven't you heard? Despite being previously known for scoring Finland's winner when Christian Eriksen nearly died, he's reinvented himself as the pin-up figure of football hipsters and purveyors of pints, thanks to a twenty second clip posted on Twitter.
In the video, Big Joel is seen strutting along the side of the pitch with a pint of beer in hand and his arm aloft in the direction of the curva, having set up two goals to give his team a hugely needed three points to take them out of Serie B's relegation zone.
Despite Twitter's innate ability to take something so innocuous and turn it into a debate around professionalism, what you really see is a man enjoying his day job. It's enviable, for sure. Football at its very purest is just a game and Pohjanpalo's innocent pint to mark the end of the working day highlights that.
The vast majority of football's hierarchy may see the game as no more than a profit and loss sheet, with each player reduced to a list of statistics and traded as commodities, but maybe Joel Pohjanpalo's pint and raised fist can become the emblem of football's rejection of hyper-commercialism. Maybe not, but it doesn't hurt to be optimistic.
Nicknamed 'Danger' after a character from German TV show, Pohjanpalo, upon further investigation, appears to be impossibly cool and, therefore, a perfect fit for Venezia. He's got his own wine shop in Helsinki and his Instagram is laden with catwalk-standard shots along Venice's Grand Canal, as well as a shot from his stag-do at the Monaco Grand Prix. Not quite Magaluf, but it'll do. However, he did admit to keeping an Excel file with all of his goals in it as a younger man, which seems incredibly uncool. Ah well, nobody's perfect.
Venezia are The World's Coolest Club™ already, but now they've got fans drinking with players pitchside, which could take hospitality seating to a new, edgy level. Very on brand for them, you must say. The sexy jerseys match their new brutalist logo and their social media presence comes with sufficient witty repartee, but touchline post-match pints with players could take fan interaction back to 1970s levels.
Just imagine going to the Etihad and sitting with Jack Grealish having a blue WKD when he's finished his warm down exercises or a limoncello with Khvicha Kvaratskhelia after a long day of ruining another full-back's week. It beats the 'Tunnel Club Package' that Man City offer, where you get to watch the players walk into the dressing room through a dreadfully bright restaurant before you're sat down with a measly portion of some chancer's Michelin star 'take' on fish and chips.