Italia
Napoli: Being Too Good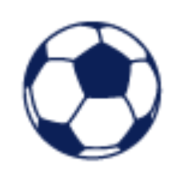 Chris McMenamy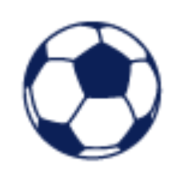 Chris McMenamy
Juventus, Inter, Milan. Bleh. It's been more than two decades since someone other than the big three won a scudetto and I'm sick of it. Naturally, I've enjoyed Napoli's rampage through Serie A this season, but I've got a bone to pick.
They are too good. Sitting a whole 15 (FIFTEEN) points clear at the top, they've dropped seven points all season and have lost only once in twenty-two games. How is anyone supposed to keep up? It feels like a school PE class where they've all been asked to do a cross-country run and Napoli have sprinted off into the distance while everyone else is like me, panting heavily and wishing it was all over.
There are only so many superlatives with which to describe this Napoli side. They score goals for fun and defend well, they play aesthetically pleasing football with great intensity and are willing to 'destroy themselves' for a result. There have been ample opportunities for Napoli to wobble and their only league loss showed that they still have doubters, amazingly. Losing at Inter in the first game after the World Cup gave (some) people false optimism that we might get a title race, but neither Milan side has the consistency to challenge.
Having no real contender to battle Napoli for the scudetto makes it a little less interesting, but maybe I should just shut up and marvel at the brilliance of Spalletti's stacked side. Neutrals like myself can enjoy the brief moments when they inevitably stumble, only because the leaders' detractors in the media will work themselves into a frenzy at the thought of Napoli doing a Napoli, which they (probably) won't. I decided to caveat that in case they do and one of football's most superstitious clubs blames it on an idiot with a blog.
Napoli's squad depth is extremely impressive given most expected them to regress this season. They have multiple options in almost every position and their minimal footprint at the winter World Cup means a lot of these players should be relatively fresh even in the latter stages of this season.
Might Mister Spalletti and his Partenopei reach 100 points this season? Juventus did it in 2014 and it's certainly not impossible but still, it's a difficult task. Winning a first scudetto since 1990 is first and foremost, but the squad depth and Spalletti's rotation could run them close to a record breaking season, and it should come in handy as they fight for European glory also.
Napoli have gone from being written off before the season began to fast starters, then title favourites, then nailed-on title winners and now Champions League contenders, all since August. It's not quite a rapid rise but rather confirmation that reports of their demise were wide of the mark. They should win the league comfortably, but do us a favour and don't be too comfy about it? The masses must be entertained.