Italia
Cristiano Lucarelli: Livorno's Maverick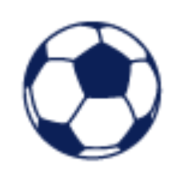 Chris McMenamy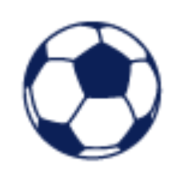 Chris McMenamy
"Some football players pay a billion lire for a Ferrari or a yacht; with that money I bought myself Livorno's shirt. That's all." - Cristiano Lucarelli
Outspoken and openly communist, but primarily a devout Livornese, Cristiano Lucarelli is one of modern football's renegades. Many of today's media trained players resemble a much blander version of The Simpsons' Johnny Tightlips, whereasil Toronever shied away from his political beliefs. Whether you agree with him or not, it's difficult not to admire the commitment of a man who loved Che Guevara so much that he jeopardised his own international career by taking his shirt off to reveal a t-shirt with Guevara's face when playing for Italy U21s.
Lucarelli rose from amateur football to Serie A, signing for Atalanta in 1997 but left a season later for an unsuccessful gap year in Valencia. Upon his return to Italy with Lecce, back-to-back double figure goal tallies earned him a move to Torino. Throughout a mixed two year spell at theGranata,he frequently travelled to Livorno games and sat in the Curva, even being seen on the pitch celebrating when they were promoted to Serie B in 2002. Back at Torino, he was accused of being overweight and his effort levels were questioned throughout the 2002-03 season, with that noise rising to a crescendo when a red card in a 6-0 loss to Milan led to Torino's president calling Lucarelli a 'cretin'.
At the end of the 2002-03 season, Lucarelli told Torino he wanted to leave for Livorno, where he would take a 50% pay cut (around €7k a week) just to play for his boyhood club.
He grew up in the Livornese housing estate, Shanghai, the son of a trade unionist and the city's left-leaning identity firmly ensconced itself in the consciousness of the young Lucarelli. He took the jersey number 99 in honour of the BAL (Autonomous Livorno Brigade), the left-wing ultras group founded in 1999.

With the weight of his hometown on his shoulders, he carried Livorno into Serie A at the first time of asking, scoring twenty-nine times. During that 2003-04 season, several members of the BAL were issued with banning orders, while Lucarelli ripped Serie B defences apart wearing a tribute to those the club deemed too rowdy. Later, Lucarelli was alleged to have paid a 'bus fare' for ultras arrested for rioting at an away game. Essentially, he was said to have paid to get them home to Livorno after a day in the cells.
Lucarelli finished top scorer in Serie A the next year, as Livorno finished 9th in their first season back in the top flight since 1949. The next year was even better, as Livorno finished 6th thanks to another 19 goals from their main man and qualified for Europe for the first time. His form at club level earned him a call-up to the national team, with the Che Guevara t-shirt incident in 1998 that made him a pariah still in the minds of the suits at the FIGC. Still, another rake of Serie A goals hadn't been enough to earn him a place in Italy's World Cup winning squad, although I'm sure Lucarelli would tell you he'd rather lead his hometown in their first ever UEFA Cup campaign.
His fourth season at Livorno would be his last, as things began to unravel at the club. Lucarelli's ties to the BAL saw him increasingly butt heads with club president Aldo Spinelli, as many more ultras were banned from the stadium. You don't get banned from football grounds for stealing biscuits, that's for sure, but Lucarelli didn't care. These people were his friends, his neighbours, his people. He also clashed with club hierarchy over the decision to play their UEFA Cup knockout tie behind closed doors after the ultras previous displays against Maccabi Haifa and Rangers, proudly marking their strong left wing ties against two clubs known for their fondness of the right.
However, it was Lucarelli's clash with the ultras that arguably proved to be the last straw. As Livorno were dragged into a relegation battle, they accused him of match fixing, a particularly grave charge to level at a true Livornese in the wake of the Calciopoli scandal the summer before. At this point, it seemed Lucarelli knew he had to move on. A surprise move to the riches of Shakhtar Donetsk in Ukraine followed, where it was rumoured he was being paid €12m per year. The move proved greatly unsuccessful, but the Livorno ultras had already trashed their departed hero for defecting to what they saw as the epitome of capitalism, a club owned by an oligarch, so Lucarelli signed for Parma less than six months after joining Shakhtar.
In Emilia-Romagna, Lucarelli would join his younger brother Alessandro, a defender who would go on to become a true Parma legend. Lucarelli the Younger stayed at Parma until 2018, announcing his retirement on the day he led Parma to their third straight promotion after bankruptcy and returning them to the promised land of Serie A.
Parma proved to be another unsuccessful venture for Cristiano though, dropped after walking out on training, which paved the way for a loan return to…Livorno. A year long rekindling of the romance for Lucarelli, but the club were suffering increasing financial strain and were relegated as a 34-year-old Lucarelli scored ten goals, a respectable return regardless. His final two years as a pro were at Napoli, retiring in 2012 and instantly launching himself into coaching.
In typical fashion, his first coaching job lasted less than one game. Managing Perugia in the old Lega Pro Prima Divisione, he was sacked after an argument with the board prior to the start of the season. He quickly moved to Viareggio in the same league, where he spent a season before the club were expelled for financial reasons. Stints at Pistoiese, Messina and Catania came before a brief few months in charge of Livorno, which ended badly after a poor start to the 2018-19 season in Serie B. Most recently he was coach of Ternana but was sacked in November after two years in charge.
Lucarelli's legacy is Livornese. Twelve different clubs as a player and eight as a coach, but only one can hold claim to his heart. 111 goals in 192 games for his hometown club across five seasons, often the fans' representative on the pitch and the captain during their best period in modern history, but like many football stories, the fairytale soured in the end. Still, the passing of time allowed emotions to calm down and Lucarelli is still considered a Livorno legend (as a player, at least), their third highest goalscorer and a bastion of the principles and ideals that many of the club's fans live by.
A polarising figure, Lucarelli's steadfast commitment to his beliefs may well have held him back, especially on the international stage. However, regardless of anyone's opinion of his political views, that commitment and openness about his beliefs are a rarity in modern football. Few players would ever take a 50% pay cut, even to join the club they support. Even fewer would turn down a huge payday at Zenit, as Lucarelli did in 2006, to stick around Serie A mid-table. Granted, he eventually left for oligarch money in Eastern Europe a year later, but only after the Livorno love-in had ended and he'd fallen out with Spinelli.
With Livorno in Serie D and Lucarelli recently sacked from a Serie B side, maybe a return to the Tuscan coast is in his future, as a more experienced coach. After all, he has no qualms about dropping down the divisions. Plus, his son Mattia joined Livorno in the summer from his dad's last club, Ternana. Another generation of Lucarelli? The club might be going through their great reset, but the Lucarelli family could play their part in dragging them back up the Italian football pyramid.