Italy
Serie A: Big on the Continent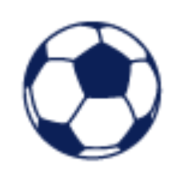 Chris McMenamy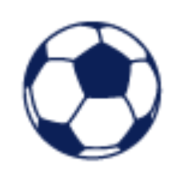 Chris McMenamy
The reports of Serie A's demise have been greatly exaggerated, cry those who love football on the peninsula. No, it's not a dead league. Yes, none of its clubs have the wealth of states with questionable human rights records. And yes, all seven of its teams are still in Europe going into March.
Alright, three of them still have second legs to play, but they all won. Even Lukaku scored. Calcio is back. It has problems of its own, for sure, but the English-Spanish-German triumvirate of dominance might just be crumbling.
The signs were there in September, even if the English TV pundits were dazed and confused, asking all the wrong questions like, "Where did Liverpool go wrong?" rather than "Napoli are really good aren't they?".
Napoli's obliteration of Liverpool might look a little less impressive in hindsight because Klopp's team are rubbish, but it's a moot point. Perhaps benchmarking Italy's best team against England's eighth best is unfair, but I've listened to people adamant that teams like Bournemouth would finish in Italy's top half, so indulge me.
I'm not bitter, I support and live in Leeds so I'm a Premier League apologist of sorts, but the attitude in England towards Italian football isn't far off that of the weirdo-riddled 'Football Twitter' community who call it a farmer's league. The PL-centric approach is to be expected in England, of course, but it's not the only league in the world, no matter how many Sky Sports adverts try to convince you otherwise.
The Premier League has the money, the players and the pomp, but it lacks true competitiveness. Meanwhile, six teams in Italy entered the season with realistic hopes of winning the scudetto, and Atalanta flirted with the idea (again) briefly. That Napoli have steamrolled an entire division is unsurprising, because they look like they could win any league in the world this year.
The constant competition has helped build teams who can compete with (almost) every team in their respective European competitions. Napoli have gone from also-rans to dark horses to hipster's favourites in the Champions League.
Juventus and Roma will fancy themselves in a stacked Europa League and Fiorentina seem to be exclusively playing cup competitions, while Lazio also remain among the contenders for the Conference League. The Milan sides would do well to threaten the Champions League, but both should fancy themselves to make the quarter-finals and at that point, you never know.
While Serie A isn't the dominating force it was in the 1990s, the current edition is competing on the continental stage. Smart recruitment and clever coaching has elevated most of these Italian sides and while there's still a lot of work to do, you have to fancy at least one side to make a European final, if not more. I'm away to check the odds on a Napoli, Juventus, Fiorentina cup treble.