Italia
Serie A: Empoli's Subtle Success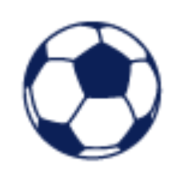 Chris McMenamy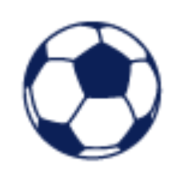 Chris McMenamy
Serie A's best kept secret, tucked away outside Florence, is a club that have defied expectations while nurturing some of calcio's best young talent. It's Empoli, the team you forgot about.
Fabiano Parisi, Guglielmo Vicario, Tommaso Baldanzi. Three players who should find themselves with plenty of admirers this summer. All three are playing for Empoli under young coach Paolo Zanetti and I'd argue this is one of this season's more subtle success stories. On top of that wonderful trio, they have a handful of talented loanees, plus academy graduates like Jacopo Fazzini and Duccio Degli Innocenti.
Last season, Empoli started strongly, picking up 27 points before Christmas but a winless run until late April left them in a delicate spot. Not quite in a relegation battle, but still not comfortable. Despite rallying to finish with a respectable 41 points, Aurelio Andreazzoli departed as head coach and the club replaced him with Zanetti, a former Empoli player who had recently been sacked by Venezia in a desperate attempt to shock life into their futile Serie A survival attempt.
Zanetti's time at Venezia saw them unexpectedly promoted along with Empoli, that shock reflected by their inability to sustain a good start to the 21/22 season, and an unsuccessful attempt at bolstering the squad in January left them with little hope of anything other than an immediate return to Serie B. Empoli were more experienced and much better equipped for the top flight, even after losing home-grown talent Samuele Ricci mid-season to Torino.
Along with Ricci, Empoli have lost defender Mattia Viti to Nice (€13m) and Kristjan Asllani to Inter (€5m). Loans ending for top scorer Andrea Pinamonti and midfielder Szymon Zurkowski meant that Empoli had to build smartly, as most Serie A sides not named Inter, Milan or Juventus do.
The season is still young but the team has improved under Zanetti. They've recruited experienced players in Jean-Daniel Akpa Akpro, Ciccio Caputo, Razvan Marin and Sebastien Walukiewicz, allowing a little more room for risk with young loanees like Nicolò Cambiaghi, Emanuel Vignato, Martín Satriano and Roberto Piccoli.
Zanetti's key performers this season have been around since before he arrived, like Parisi, Vicario and Albanian defender Ardian Ismajli, but it has to be mentioned that the loanee Marin has made an instant impact in midfield.
Defensively, Empoli have improved this season, thanks largely to Vicario's goalkeeping, having conceded 31 goals after 24 games. They allowed 70 goals last season but scored 50, a target that seems pretty unlikely given they're averaging just under a goal per game.
Losing Pinamonti, who Inter decided to sell to Sassuolo, has been costly in attack. Baldanzi is Empoli's top scorer with four goals, which isn't surprising as they're 16th in Serie A when it comes to creating scoring opportunities. They can thank their lucky stars for Vicario.
It will be interesting to see just how different this Empoli squad looks in a year's time, as it's hard to imagine their resolve won't be tested by bigger clubs looking at Parisi and Vicario in particular, but likely Baldanzi too. Turning 20 this summer, he's still young and raw but has gained first team experience in Serie A, something that seems quite rare for teenage Italians, as highlighted by someone like Wilfried Gnonto.
Empoli are a curious case of a team getting results that Excel spreadsheets say they shouldn't, but that's the beauty of football. It refuses to conform (sometimes) and Zanetti will be happy enough. Second season syndrome is a real thing and some, myself included, had Empoli tipped among the favourites to go down, but their eleven point gap to the bottom three seems enough already, even with fourteen games still to play.