Italia
The Italian Wrexham: Talking Campobasso with Matt Rizzetta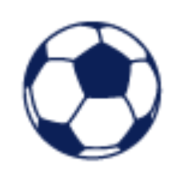 Chris McMenamy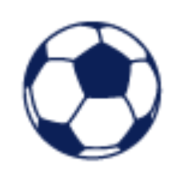 Chris McMenamy
The Italian Wrexham. A football club in a region that 'doesn't exist'. The city of Campobasso in the region of Molise, is home to Campobasso 1919, a club that has fallen on hard times and been taken over by ambitious North American owners. The joke among Italians is that the region is so small and unassuming that it doesn't exist, hence the trend of #IlMoliseNonEsiste. Obviously, it's a real place known for pears, scamorza cheese, blade crafting and, to a lesser extent, football.
Campobasso 1919, or Campobasso FC, are thecurrentedition of the city of Campobasso's calcio representative. It's a long and confusing story, but the latest developments are increasingly positive, with US-based North Sixth Group's CEO Matt Rizzetta taking control and leading the club into a new era.
Last year, SS Cittá di Campobasso, the most recent phoenix club was excluded from Serie C over €94k in unpaid VAT. Lega Pro, the governing body of the league, stated: "tax and fiscal regularity has long been an element taken into consideration for the purposes of registering for professional championships." Someone should tell Serie A. Anyway, it was at this point that Rizzetta had the chance to step up.
"We were faced with either a) letting the city of Campobasso go without a football club or b) restart from the fifth tier, owning the club outright ourselves. It's been a great experience and I had a lot of sleepless nights in September, but it turned out to be one of the best decisions I've ever made in my life and my career," says Rizzetta, as his club sit two games from promotion to Serie D at the first attempt.
"It's always been a dream of mine to invest in a football club in the area that my grandparents emigrated from. We initially held a minority share a few years ago [with the old club], along with an option to buy outright, but the majority owner acted in bad faith and intentionally prevented us from purchasing the club. We were effectively shut out, kept away from our own child." It's clear that Rizzetta has caught the bug that comes with a football project like this. He speaks passionately, with knowledge and authority, when it comes to calcio.
The 'original' club , US Campobasso, were founded in 1919 and refounded several times in the last few decades, a course of action all too familiar in the financially precarious lower echelons of calcio. You're not a real club unless you've got some scars, often self-inflicted.
The 'old' Campobasso's footballing halcyon days came in the 1980s when they played five seasons in an extremely competitive Serie B. They beat Fiorentina and Lazio during their stints in the second tier, and even opened their new stadium with a 1-0 Coppa Italia win over Juventus only three months before Trappatoni's side won the European Cup. Three years later, they were in Serie D and bankrupt…for the first time, anyway.
Now, Campobasso need to win their final two games to guarantee they win Eccellenza Molise, in Italy's fifth tier, and return to Serie D. They have been locked in a two-way title race with Isernia, well clear of third place, similar to Wrexham's season in England's fifth tier.
Next up, they have the worst team in Italy at home, Campodipietra, who have conceded 235 goals in 28 games this season. Campobasso won 15-0 in the reverse fixture but Rizzetta doesn't expect it to be so straightforward this time.
"We've been playing twice a week for almost seven months, in multiple competitions and, at this point in the season, it's all about finding a way to win. We don't need to be pretty."
Campobasso are the team to beat in this division, not just because they're top of the league. Pietramontecorvino, who sit 11th, were leading 1-0 until the final four minutes against Campobasso in their last game, but two late goals kept theLupion track for the title. "At this point in the season, we just need to will our way to the finish line," says Rizzetta.
The North Sixth Group also own a minority stake in Ascoli of Serie B and Rizzetta is excited about the potential of a partnership with the club.
Ascoli have several Primavera players representing Italy under-age sides and first team midfielder Samuel Giovane is in the U20 squad with an array of Serie A players.
"In the fifth tier, there's too much of a gap for the young guys to benefit, but next year we hope to see those synergies between Ascoli and Campobasso develop. It's easier to showcase younger players in the fourth tier and help develop their growth," says Rizzetta.
Rizzetta valued the club at $10m after the last round of investment and will likely revise that figure should they gain promotion to Serie D, but they have already attracted celebrity investment from US talk show host Kelly Ripa and her husband, the actor Mark Consuelos.

"Kelly and Mark have been fantastic advocates, flag waving and behind our vision and values. I couldn't be more proud to have partners like them and they have been helpful in getting us in front of high profile TV networks to discuss a documentary."
While the comparisons between themselves and Wrexham are real; two clubs with a proud past that have fallen on hard times and command large, almost unopposed, catchment area, Rizzetta believes his group's situation is different.
"Obviously, I don't have the star power of Ryan and Rob, which is OK by me! We're different to Wrexham in that we've got Italian roots and ties to the place. There's a generational connection to the club. I love what Ryan and Rob have done at Wrexham is brilliant, but we were one of the first to buy a club in the lower tier that had fallen on hard times." Rizzetta is glad that Wrexham have pushed the small club story into the mainstream and it may help his own club from a PR perspective.
What is the long term plan for Campobasso? Obviously, the dream is Serie A, somewhere they've never been, but is that achievable?
"I believe in the potential of Campobasso. Close to 40% of Serie A clubs have been in Serie D in last 15 years. That's crazy to think about when you think of those 7-8 clubs who won't get relegated. It gives us hope that if you do things the right way, make the right investments and build the sporting side of the business correctly, then the sky's the limit. "
Spezia and Sassuolo are comparable to Campobasso in terms of size and market, so it's wonder that Rizzetta is confident, but he's still measured in his ambition.
"My primary goal is to become the club's longest serving president, and that's the best thing to focus on. You can't guarantee anything that happens on the pitch, and that means having financial discipline, the right vision and the right team around you is key to creating stability and sustainability. We're going to do our best to get to Serie A, but I'll be sticking around here for a long time."
Campobasso are the biggest club in Molise and according to Rizzetta: "We're the only club with support across the whole region." The opportunity is there for the club to become the sporting flag-bearer of Molise and put the place on the map, finally. Much like Wrexham, they have access to a largely untapped catchment area but they have something extra, a diaspora to tap into. There are moreMolisanioutside of Italy than in the country, with close to a million in North America alone.
"The infrastructure and the foundation for growth is there, with the stadium and the region, so it's exciting to put ourselves in a position to represent the region as a whole."
Rizzetta left me with one final thought: "I have one rule for people looking to get involved with Campobasso. You have to be a dreamer. We've turned down investors who have been interested but see Serie C as the height of it, or maybe even Serie B and going back down. We want to surround ourselves with people who believe in our vision."
It seems that Molise does exist, and Rizzetta and his Campobasso club are steadily growing the region's reputation. They may not have Deadpool, but they have ambition and direction from above, the latter being harder to find in Italian football than most clubs would like.