Italia
Fiorentina: Faith in the City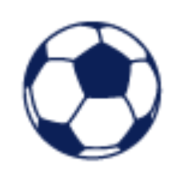 Chris McMenamy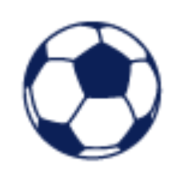 Chris McMenamy
Florentines have always needed a figure of inspiration to believe in. Whether it be Lorenzo the Magnificent or Rui Costa, a figure resembling the divine has always played a central role. In an increasingly cutthroat season, Fiorentina have held their nerve and kept the faith; and it's starting to pay off.
In a city that has defied the uninspiring thrust of modern architecture and culture, but is by no means in the past, it's no surprise that Fiorentina backed head coach Vincenzo Italiano this season despite two relatively barren spells either side of the World Cup. The city's stubborn faith has worn off on its football club.
The data spoke of a team that controlled games but couldn't score, which reflected itself in the scoreline too many times in the earlier acts of this season. Having had Dusan Vlahovic taken from them by arch-rivals Juventus in January 2022, la Viola spent a good twelve months trying to work out where the goals were supposed to come from.
Since the turn of the year, however, the goals have flowed steadily and Fiorentina have lost only two of their last eighteen games, all while managing a campaign on three fronts.
In the cups, they have reached a first Coppa Italia final since 2014 and Basel stand between them and a Europa Conference League final. Meanwhile, their league form has them in the mix for a top half-finish.
Realistically, the league doesn't matter. The purgatory offered by a finish between 8th-12th is irrelevant when compared with the prospect of a first trophy since 2001.
Sampdoria's visit to Florence at the weekend could have been a dull encounter, and it threatened to be for the first half hour. The hosts, tired from their silverware hunting exploits, huffed and puffed without posing a serious threat, while Sampdoria were faultless in their role as relegation fodder extraordinaire, which is to say, they offered nothing.
Gaetano Castrovilli's goal just before half-time gave Fiorentina the necessary impetus and the 5-0 final scoreline didn't flatter them, even if a pair of goals were deflected. Special mention to Aleksa Terzic taking his top off after scoring the fifth goal, the first of his career. Italmostfelt like he was mocking the wounded Samp.
Six months on from my last trip to Artemio Franchi, a 3-4 loss to Inter that left a bitter taste in the mouth, the atmosphere feels very different at Fiorentina. Dodo's goal to make it 2-0 gave the impression of a club on the up and very much enjoying it, as the Brazilian right-back ran a celebratory lap under the curva before dancing and pumping up the crowd; not that they needed it.
Walking out of the ground after a 5-0 win, the 30,0000 or so Fiorentina fans must be starting to dream of a famous cup double.Their persistent belief in Italiano's talent provided the support base for him to turn their season around.
Before the Verona game at the end of February, Viola were uncomfortably close to the fringes of a relegation battle but those days are long gone. A club synonymous with underachieving has taken on a season of almost sixty games, with a small-ish squad affected by the World Cup, and still they enter the final weeks of the season with a realistic chance of winning at least one trophy.
Critics will point out that they could feasibly end the season in 13thin Serie A, but chasing glory is more important than the couple of million euros on offer for a higher league position. Few fans draw fond memories of the time they finished seventh, but cup finals and trophies hold priceless, eternal memories.
How the final month of this season plays out will define this season's legacy in Fiorentina history, but it's fair to say they have had a good time of it so far. If the roads to Rome and Prague end in victory, this will surely go down as one of the club's most successful campaigns, even without the star power the era of Batistuta and co to add a certain sheen to it.