Italia
Napoli: The Fans' Champions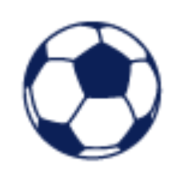 Chris McMenamy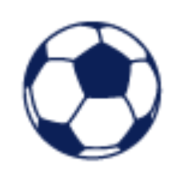 Chris McMenamy
Image credit: Lewis Urquhart - @calciolewis
It's been a long time coming, so say Napoli when speaking of their third scudetto. Waiting for the party to start these past few weeks has, at times, felt longer than the 33 years that have passed since the last triumph of Santo Diego, but we're here now.
Unless you're truly anti-Napoli, the achievements of this team and the celebrations it has inspired ought to be appreciated and cherished.
Football doesn't give us moments like this very often. While Napoli aren't the sort of underdog Leicester were in 2016, nearly every pundit, journalist and 'expert' predicted one of the traditional northern powerhouses to win the league.
The increasingly uninspiring nature of modern football caught me in its grip last summer. I felt that by losing Insigne, Koulibaly and Mertens, Napoli's scudetto dreams were over for a few years at least.
I've never been happier to be wrong, not that I'm a Napoli fan (though I do have a soft spot), but I'm a hopeless football romantic, so to see something different, something that only previously existed in grainy video footage and increasingly faded folklore, it gives hope that football isn't fully in the clutches of the soulless venture capitalists and sovereign wealth funds.
The eventual return on the €10m spent on Khvicha Kvaratskhelia will keep Aurelio De Laurentiis in silk pyjamas for years to come. However, when you have moments like those seen in Napoli, Udine, almost everywhere in Italy and pockets around the globe, money and investment return fade into the background.
This is what football is about, that explosion of joy in celebration of an unlikely victory. Defying the odds, proving people wrong. There is no sweeter nectar.
Napoli's detractors will obviously hate it, but if you discount the tribalism of football, the campanilismo that fuels the heated rivalry of Italian football, then hatred becomes jealousy. Of course, you want to be the ones celebrating, setting off fireworks in the piazza, scooting around the town beeping horns and waving flags.
That's why Napoli's triumph is one for football fans, specifically those who often find themselves on the outside looking in as their nation's dominant sides share the spoils of victory in a greedy rotation. It's a two-fingered salute to the European Super League and everything that threatens the game that we grew up loving.
It helps that Spalletti set his team up to play attractive, attacking football, a style which has given us some epic clashes and vicious thrashings, at home and abroad. While their European campaign expired in the hands of Mike Maignan, Napoli's exploits went a long way in dispelling a long dead stereotype that Italian football is boring.
Some Napoli fans have waited a lifetime for the moment the whistle blew at Dacia Arena on Thursday night. Many will have wondered whether they would ever see the Serie A trophy head south again after multiple, agonising near misses and the breakup of their best side in three decades.
The party inside Stadio Diego Armando Maradona is only the start. This weekend's game against Fiorentina will undoubtedly have a carnival atmosphere, as will the final four games after that. That Napoli have five games in which to celebrate highlights just how emphatic this league title is.
Since January, the narrative around this Serie A season has been focused away from what's going on at the very top. The league title, for most, was a done deal by that point and at no point have Napoli looked like throwing it away, even with the odd stutter during the final stretch.
For Milan, Inter and Juventus, it's back to the drawing board for next season. They don't have a limitless pot of money, so they'll have to be smart about it, like Napoli. Strong campaigns from both Rome clubs adds an extra layer of complexity ahead of next season, one that seems primed to be extremely competitive.
For now, let Napoli have their fun. They've earned it. Sit back and enjoy it, if you can, and maybe even imagine what it would look like if your team won it all.