Italia
Milan 0-2 Inter: Present Nostalgia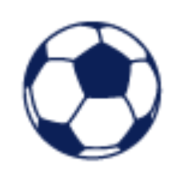 Chris McMenamy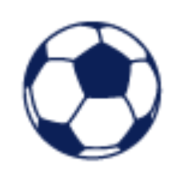 Chris McMenamy
I had the standard five channels on the TV growing up in the early 2000s, which meant my live football offerings weren't exactly forthcoming. ITV's Champions League slot was coveted, almost a holy day at home.
As a Leeds fan, my earliest memories of football are watching them take on Europe's best, for as long as that lasted. Moving on. Unsurprisingly, I was thoroughly hooked, beyond saving, as a football fan by the time the Euroderby took place in 2003.
Milan-Inter. San Siro. Tifos. For a kid who grew up on a steady diet of Match of the Day and Final Score, this was like a footballing nature documentary. It was my introduction to calcio. No wonder I'm here now, two decades later, still trying to work it all out.
I had an Inter shirt back then, probably because I saw it in JJB and liked it, but that Milan team is the epitome of football nostalgia in my mind, so I wasn't leaning one way or the other.
The subsequent final between Milan and Juventus is lodged in my brain also, not for the game itself, but for Buffon's pink goalkeeper jersey and my dad giving off at the TV when the interviewer kept bothering a very emotional Clarence Seedorf, who had just won his third title with three different clubs.
Basically, Italian teams in the latter stages of the Champions League reminds me of childhood, so the latest Euroderby was a welcome blast of present nostalgia in a time of petrostates and super leagues.
If James Richardson had danced onto the screen to the Golazzo song, it would have been a nostalgic overdose, so I guess I'm slightly thankful I had the ill-informed and uninspiring Jake Humphries to mellow things out a little.
BT Sport's coverage of Serie A is almost always great, mostly thanks to the expert people involved, but for some reason, presumably some contractual nonsense, they revert to the Premier League-centric blandness when Italian sides play in the Champions League.
They have the audacity to charge £35+ a month to watch these games, and when they have a Milan derby in the Champions League semi-final, we get Owen Hargreaves, Peter Crouch and Steven Gerrard in a studio in London or wherever. Scandalous.
The boring men in suits warned of a tight encounter, two strong defences, blah blah blah, more calcio stereotypes from people whose most recent Serie A reference point is from Channel 4 in the nineties.
It was slightly endearing to hear Steve McManaman on commentary in audible disbelief when the flares and grenades went off in the Curva Sud. It had a Danny Dyer's Real Football Factories feel to it, making a little piece of supporter pageantry feel like a scene from a warzone. Beyond that, the commentary was unbefitting of the match, let alone the occasion.
The game itself was another example of the excitement I believe has become customary in Serie A. Sure you get the odd damp squib, but the league has been more entertaining in the last few years than any non-calcio fan could believe.
The Derby della Madonnina is one that always seems to deliver on the hype. This one was no different and next week's 'return leg' should be compelling.
Much like 2003, I had no real skin in the game, but I was quietly hoping for a Milan goal at 2-0, just to give the second leg that little extra spice.
As it stands, it is hard to see Inter getting turned over, although if Milan score first, extra time and penalties could be on the cards.
While the 2023 edition may have lacked the stars from two decades ago, the game didn't suffer for it. Whichever side comes out victorious next week will almost certainly have a much greater challenge in the final, but both have shown they are not to be underestimated on the European stage this season.
While the Euroderby pumped 2000s nostalgia into the air, Italian representation in the finals of all three competitions could give us serious 1990 vibes, and I'm here for it.
Image: Lewis Urquhart - @calciolewis