Italia
FC Südtirol: Sporting Success & Identity Issues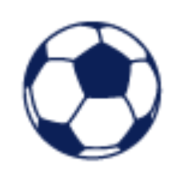 Chris McMenamy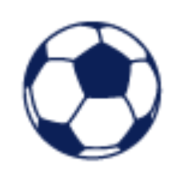 Chris McMenamy
FC Südtirol's journey to the second tier of Italian football has been as rugged as the mountains they hail from.
Merged in the 1990s, dragged out of amateur football in the 2000s and now up to Serie B. The first team from the Südtirol/Alto Adige to play in Serie B, they are doing their best to make their stay in the division a short one. Under the careful stewardship of Pierpaolo Bisoli, they have secured a promotion play-off spot with two games to spare.
Traditionally, you might expect a club of Südtirol's size to struggle with the step up to Serie B, but the brutally effective manner in which they won Serie C/A last season showed a club on the rise.
They lost only twice all season, conceding nine goals, but head coach Ivan Javorčić left for Venezia after promotion and his replacement, Lamberto Zauli, didn't make it to the start of this season.
Losing to FeralpiSalò in the preliminary round of Coppa Italia, Zauli left and Südtirol's maiden Serie B campaign started with three straight losses before they announced Bisoli as their new manager at the end of August.
Bisoli had kept Cosenza in Serie B last season and has experience in Serie A, albeit he hasn't been very successful, but he's been around the block in the lower divisions and has had promotions with Cesena and Padova.
His impact was immediate upon arrival at Stadio Druso, going twelve games unbeaten, seven of which were draws.
Bisoli's adherence to the principles of catenaccio suited a defence that proved so successful in Serie C and this has given them the stability to guarantee a play-off place with two weeks to spare, and potentially a 4th placed finish.
Predictably, they don't score many. They only managed 49 goals in their victorious Serie C/A season, while they have averaged a goal per game this year. Defensively, only the automatically promoted teams, Frosinone and Genoa, have conceded less than Südtirol's 32 goals and that defensive record is arguably what has them in the hunt for back-to-back promotions.
They have the lowest average possession in the league (38%) but rank fourth for long passes attempted. In attack, they're very efficient in taking chances and that complements their defensive solidity wonderfully. They play a modern style of catenaccio, with a deep defensive line in a 4-4-2. It's not quite Italian, which is fitting for a football club that isn't quite 'Italian'.
Located in Bolzano in the South Tyrol (Südtirol), an autonomous province in northern Italy, FC Südtirol is in an intriguing and anomalous area of Italy, as it's really more German/Austrian than Italian.
This is reflected by various decisions that have aligned the club more to the German speaking community, thus drifting from the Alto Adige community. The outcome has been greater buy-in from the German side, which has surely played some part in the club's continued rise, but remains a problem in appealing to the local Italians.
Modern calcio has seen an increase in regional clubs like Sassuolo and AlbinoLeffe, representing a wider area rather than a town/city, so this attempt at regionalisation is nothing new from a footballing perspective, but the cultural and linguistic aspects are certainly unique.
The 'Germanisation' of the club has increasingly alienated the Alto Adige supporters. One of the club's ultras groups, Gradinata Nord Bolzano, have stated previously that the name FC Südtirol does not accurately represent them as Italians from Alto Adige. It has also caught the eye of populist politicians in the region, keen to use the Südtirol situation for political capital.
The complications posed by linguistic/cultural duality are often most problematic when it comes to symbols, logos, wording, and FC Südtirol are not immune to this.
Granted, they aren't a state entity but the parochial nature of football means that names matter. Dropping the 'Alto Adige' from FC Südtirol - Alto Adige is a move that they have to accept responsibility for and perhaps face that they may exclude a community that represents a considerable section of their fanbase.
The region's history has made it difficult for its inhabitants to feel like they 'belong' to any nation and perhaps a regional club would give them some sense of identity. However, it is difficult to claim to represent a region if you fail to accurately reflect its diversity.
Südtirol have an official club podcast, broadcasted in Italian, as well as a monthly magazine, published in both languages, but how much these achieve for Italian representation is hard to say, especially when the club's public face and hierarchy are Germanic.
In a footballing sense, they are an extremely well run club. At the FCS Centre, they have modern training facilities that were enough for Germany to host their pre-World Cup training camp in 2018.
Südtirol's youth development has played a key role in their rise, with club captain Fabian Tait and several other first team players coming through the ranks. That commitment to young, local players will serve them well in future, proof that while they might be new to Serie B, they seem to belong at the higher levels of calcio.
Thankfully for Südtirol, football isn't played on paper. They have the fewest names and/or stand out players out of all six sides in the Serie B playoffs, but their steadfast defence and collective effort should serve them well in a knockout situation, where the result is all that matters.
Whatever happens, this season has been another successful one for this upstart club. Next season will be more challenging. Whether they are building on a strong Serie B season or preparing for the step up to Serie A, they'll need to show more of the guile that got them this far.
As for identity, that remains a complex situation and, for obvious reasons, a touchy subject. It seems that this is now a decidedly German club playing in Italy. You can't please everyone, but you can't alienate your own fans either, so what do you do? Who knows.
Being from Belfast myself, I am familiar with the challenges of an area with multiple national identities. There's no easy answer to the question of how you accurately represent an entire region that doesn't fit into a single profile. For now, all that matters in Bolzano is preparing for the playoffs, and maybe more.