Italia
Fiorentina: From Cecchi Gori to Double Glory?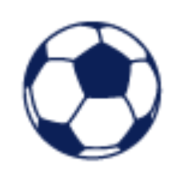 Chris McMenamy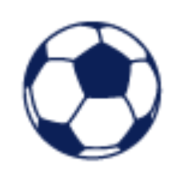 Chris McMenamy
Amidst the wave of calcio fever in the aftermath of the past few weeks' Italian exploits on the continent, Fiorentina's return to the upper echelons of the game has (almost) slipped under the radar.
They have a chance to complete a double, with Coppa Italia and UEFA Europa Conference League finals to play.
It's an exciting time for the club, two decades on from their darkest day, when in June 2002, they were briefly non-existent and the colour had drained from the club, as had the money.
To explain how it came to this, we must go back to 1990. Roberto Baggio had just been sold to Juventus, leading to Fiorentina owner Flavio Pontello locking himself inside the Stadio. The fans were rioting, with bricks, metal and petrol bombs hurled in protest at a transfer which Baggio insisted was orchestrated by Pontello.
The owner was selling off assets to deal with his own financial difficulties, which presented an opportunity to renowned filmmaker Mario Cecchi Gori. He was a Florentine and saw the club in turmoil, so he bought them. Must be nice to have that sort of money.
His ownership lasted until his death in 1993, by which point control had been handed to his son, Vittorio.
Cecchi Gori the Younger's early days at the helm were marred by the mid-season sacking of Luigi Radice when Fiorentina sat sixth in Serie A. Five months and three managers later, Fiorentina were relegated to Serie B for the first time in over fifty years.
Their stay in Serie B was brief, promoted at the first attempt, thanks to Claudio Ranieri's coaching and Gabriel Batistuta's sixteen goals. Two years later, in 1996, they won Coppa Italia as Vittorio got into the flow of spending with reckless abandon.
Big signings like Rui Costa and Francesco Baiano donned the purple jersey as Cecchi Gori tried to buy the love that the fans had given to his father before him.
Between 1996 and 2000, Fiorentina flirted with success but never lived up to the hype, failing to add to their trophy cabinet. Surviving Y2K provided Batistuta with the mental clarity to see he wasn't winning a scudetto in Tuscany, so he left for Roma in the summer of 2000 and won the league in his first season.
Fiorentina managed to win a Coppa Italia without him. But that was it, as Rui Costa walked around Stadio Artemio Franchi with the cup, that's as good as it got for Fiorentina. He was sold to Milan that summer and twelve months later, his former club didn't exist.
How does a football club of this size end up bankrupt? Well, in 1995, Vittorio Cecchi Gori invested in two media companies: Telemontecarlo and Videomusic. Both were second rate competitors to state broadcaster RAI and Mediaset, owned by Milan owner and occasional Italian Prime Minister, Silvio Berlusconi. Vittorio wanted to break up the duopoly of Italian broadcasting. He spent millions trying and failing to acquire the Serie A broadcasting rights, then sold both companies for a huge loss.
To make matters worse, his wife was divorcing him publicly. Rita Rusić, the singer/actor/producer was on the winning side and Cecchi Gori had to pay out the best part of £100m, putting him into serious debt in 1999.
The sale of Batistuta paved the way for Francesco Toldo to leave for Inter and the aforementioned sale of Rui Costa, who was so reluctant to leave that he almost had to be forced into signing with Milan because Fiorentina needed the cash. He returned to Florence as an injured spectator the previous season and cried at having left such a place.
Around the time Costa left, Cecchi Gori's Roman residence at Palazzo Borghese was raided by police in a money laundering investigation. The police found him behind a mirrored wall, in a concealed room where he was asleep with his girlfriend.
In this Mr Bean-meets-Austin Powers moment, the police also discovered a stashed pile of cocaine, which Vittorio tried to explain away as saffron. Aye, good one. Try making paella with that.
The fateful 2001-02 season began with Roberto Mancini in charge and a serviceable, if unremarkable, Fiorentina side vying to help their fans forget about the black hole that was their club's accounts.
It didn't go to plan and soon Mancini was gone, replaced by Luciano Chiarugi, then Ottavio Bianchi and then Chiarugi again all by the end of March. Fiorentina lost their last seven games and limped out of Serie A into both financial and footballing abyss.
Relegation triggered the vulturing of any talent not already sold, with the most Enron-esque example being Nuno Gomes. Signed for €17m from Benfica two years prior, he left Florence as a free agent for…Benfica.
A city like Florence could never let its football club die. While AC Fiorentina may have been fumbled out of existence by an incompetent (and potentially criminal) owner, a 'new' club by the name of Associazione Calcio Fiorentina e Florentia Viola, or simply Florentia Viola, came into being.
The new owner, Diego Della Valle, made his fortune in leather goods, very much on brand for the city whose club he resurrected.
While they lost the rights to the Fiorentina name and club crest, they were allowed to stay at Stadio Artemio Franchi for their victorious Serie C2 campaign in 2002-03. More importantly, captain Angelo Di Livio agreed to an 80% pay cut just to stay at the club, only weeks after coming home from the World Cup.
To add insult to injury for Fiorentina fans, Cecchi Gori was indicted on embezzlement and fraudulent bankruptcy charges, for which he was eventually found guilty in 2006, having taken $32m out of Fiorentina to support his other business interests. He had stolen from the club he claimed to love.
At the time of the allegations, the fans were ready to get behind the new Florentia Viola, while cursing the Cecchi Gori name at every opportunity.
Florentia Viola broke fourth tier attendance records along the way to promotion. Christian Riganò, a former bricklayer, joined from Serie C1 side Taranto and scored thirty goals. The right player at the right time. A young Fabio Quagliarella, on loan from Torino, featured in this side as well as Alessandro Diamanti and Claudio Bonomi (of Castel di Sangro fame).
After promotion, the next big move for Della Valle was clear. Take back the Fiorentina brand. A banner at Artemio Franchi read "First purchase, a great champion: now buy us back our tradition," a message that couldn't be clearer.
The city's mayor, Leonardo Domenici, even called on Della Valle to take back the "old Viola brand". So, he did. €1.7m bought them the name, crest and shirt design back. Just in time for what was supposed to be a season in Serie C1, but the Caso Catania meant they would go straight to Serie B.
A dispute around ineligible players used in a game that relegated Catania to C1 led to the league expanding to twenty-four teams, one of which was Fiorentina, who were accepted on 'sporting legacy' grounds.
Fiorentina struggled in the early weeks of the 2003-04 Serie B, but a managerial change that saw Emiliano Mondonico arrive, a promotion specialist of sorts, changed fortunes. A sixth-place finish qualified them for the promotion play-off with Perugia, who had finished 15th in Serie A.
Enrico Fantini scored in both legs as Fiorentina won 2-1 on aggregate and returned to Serie A just two years after liquidation. They were no longer on the outskirts of football, La Viola were back.
Fast forward to 2023, Fiorentina are back in the (relative) big time. Long gone are the days of Cecchi Gori and his laissez-faire approach to accounting. The club are still selling one or two top players to richer teams every year but are doing so to aid sustainability under the ownership of Rocco Commisso.
Working smarter, not harder on the recruitment front is conducive to success in modern football, as is being patient and keeping faith in your manager. Fiorentina have been rewarded for both, managing a campaign on three fronts with a mid-season World Cup thrown in for good measure.
Selling Dusan Vlahovic and Federico Chiesa to Juventus has brought in around €120m, around the same figure they've spent on more than twenty players signed across the past three seasons.
Obviously, there are other factors involved in recruitment spend, but the general feeling is that Fiorentina are starting to mirror clubs like Atalanta and Sassuolo in implementing the 'buy low, sell high' model.
Vincenzo Italiano's continued rise as a coach has seen Fiorentina return to European football and cup finals, ending years of underachievement. He is a coach befitting of a club that has seen the dizzying heights and depressing depths of football, before their renaissance as a modern mid-size city club, with realistic aims of success but the worry of stagnation.
Italiano is dynamic, a coach on the up with a team on the same trajectory. Should he lift some silverware in the coming days, Fiorentina may find it increasingly harder to keep him away from the big clubs who often poach their best players.
Under Commisso's ownership, Fiorentina have re-established themselves as one of the Seven Sisters of Italian football, though they haven't reached the limit of their potential. A new state-of-the-art training facility, Viola Park, is due to open imminently and there have been talks of stadium development, though the wheels of bureaucracy move incredibly slowly in Italy.
Still, the future looks bright for Fiorentina, a club who are developing for the modern world faster than some of their rivals. They will need to maintain recruitment success and hope they can keep Italiano or replace him with someone equally adept when the time comes.
For now, all that matters are these opportunities to lift their first piece of silverware since 2001. Finally, Fiorentina appear to be returning to being the club that their fans and their city deserve, regardless of the outcome of both finals.