Italia
Fiorentina 1-2 Inter: Finishing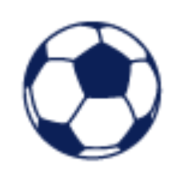 Chris McMenamy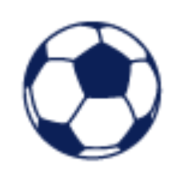 Chris McMenamy
If you ever wonder why good centre forwards cost so much money, just re-watch the 2023 Coppa Italia final.
A swift and brutal double from Lautaro Martinez hit Fiorentina with a one-two punch from which they couldn't recover.
Despite taking an early lead through Nico Gonzalez with the quickest goal in Coppa Italia final history, Fiorentina were behind by the thirty-seventh minute and spent the rest of the match huffing and puffing, but Inter's house stood firm.
The story might have made more sense the other way round, the lower ranked side taking the lead and sitting on it, but modern calcio is weird and wonderful.
It's not hard to imagine that Inter's steadfast defending at the Olimpico served as a dress rehearsal for what we might expect to see in Istanbul on 10 June, albeit against much better (and more prolific) opposition.
Lautaro's first goal showed predatory instinct, shooting when the simple square pass to Federico Dimarco would have worked just as well, and his movement and finishing for the second showed his quality. Special mention to Nicolò Barella, who laid the goal on with a delightful cross.
Inter soaked up Fiorentina pressure in the second half, and clearly hoped they could nick one on the break. While it worked defensively and Inter won, it could, and probably should, have gone the other way.
Bringing on another striker and shuffling Fiorentina's system looked like the work of everyone's favourite up-and-coming manager, as Vincenzo Italiano introduced Luka Jovic to partner Arthur Cabral after 70 minutes.
Without sounding like the cliché old man in the pub, if he spent a little less time talking about what's next and focused more on finishing the ample number of chances created for him, maybe he would be on the list of the clubs he dreams of playing for.
He had three clear cut chances to level the game in the final fifteen minutes, but missed each one, while Cabral's muted performance combined to leave me wondering does Rocco Commisso still believe that he got the best out of the Dusan Vlahovic transfer.
With each Jovic effort squandered, the scale of achievement of Lautaro's two goals grew. He had shown up on the big stage, with a trophy on the line, and delivered for his club. Signed from Racing Club for €23m in 2018, perhaps he muddies the water when it comes to answering the question of why strikers cost so much money and shows that it's more about finding a good one and keeping them, just as Fiorentina failed to do with Vlahovic.
Then again, Inter had the same issue when they lost Lukaku to Chelsea in 2021, yet replaced him, to some extent, with Edin Dzeko.
Lautaro and Inter took advantage of some poor Fiorentina defending, which has been, at times, as much of an Achilles' heel as the ongoing goalscorer issue.
In a strange way, it does feel like the outcome of last night's game was an acceptable one for both sides. Inter won and flexed their muscles defensively, which will undoubtedly give them confidence ahead of the Champions League final, while Fiorentina gave it everything in glorious failure.
West Ham stand between Fiorentina and their first European trophy since 1961, and despite the Hammers' obvious qualities, if Italiano can convince his centre backs to stop making silly mistakes and his strikers to stop missing easy chances, they should have enough to win in Prague.