Italia
Parma: The Last (Italian UEFA Cup) Champions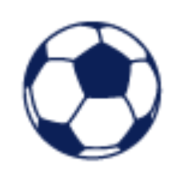 Chris McMenamy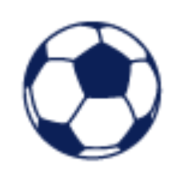 Chris McMenamy
Parma. The nineties. Channel 4. Those hoops. Lillian Thuram. It's iconic. It's the cult of calcio at its very greatest. And it was all built on sand.
Parmalat, the mighty Italian food giant whose name spread across the iconic blue and yellow hooped jerseys, bankrolled the club through its golden age until a few billion dollars went missing, or never existed, and they spiralled into bankruptcy. Much to the chagrin of hopeless football romantics, this meant the insolvency of the great Parma FC in 2004.
However, before he blew it all, Calisto Tanzi, a Parma boy, bought his hometown club and saw them lift eight trophies that carved their place into the Mount Rushmore of hipster football folklore. It all began when Parma hired Nevio Scala as manager in 1989. He guided them to Serie A at the first time of asking, and for the first time in the club's almost eighty year history.
They bought Brazilian goalkeeper Taffarel, partly to be the face of Parmalat's expansion into Brazil, as well as a 20-year-old Tomas Brolin. More success came when they won a Coppa Italia in 1992 and the Cup Winners' Cup the following year, metallic manifestations of Tanzi's ambition. They beat Juventus to win the 1995 UEFA Cup, with Gianfranco Zola, signed from Napoli, scoring 28 goals and contributions from exotic recruits like Roberto Sensini and Faustino Asprilla.
In 1996, Carlo Ancelotti took over and ran Juventus to the wire for the scudetto, but he left after two seasons and was replaced by Alberto Malesani, who would oversee the greatest scenes that Stadio Ennio Tardini had ever seen, and probably will ever see.
That team. Between the sticks you had Gigi Buffon, the academy graduate on a fast track to becoming one of the world's best. The back three included Lilian Thuram, fresh from winning the World Cup with France, Roberto Sensini and Fabio Cannavaro, a rising star. Dino Baggio and Alain Boghossian, another French World Cup winner, occupied the centre of midfield, with Diego Fuser and Paolo Vanoli in the wide areas. The familiar face of Juan Sebastian Verón behind two strikers, the dynamic duo of Enrico Chiesa and Hernan Crespo.
An iconic XI backed up with players like Antonio Benarrivo and Luigi Apolloni, who racked up several hundred Parma appearances each, as well as Tino Asprilla and Stefano Fiore.
Truly a side that lives on in the memories of Parma's tifosi…and anyone who played Championship Manager.
With more Tanzi investment, Parma were a real force going into the 1998-99 season. The stadium had been renovated throughout the nineties, fit for a team with an eye on their first scudetto.
Their greatest campaign began unremarkably domestically, though they made up for it by beating a strong Fenerbahce side in the first round of the UEFA Cup. Remember the UEFA Cup? Straight knockout from round one, a shootout devoid of any boring group games or dead rubbers. Like Coppa Italia, where Parma had dispatched Genoa 4-0 over two legs in round one.
Back on the European front, Parma defeated Wisla Krakow and Rangers before Christmas to set up a quarter-final with Bordeaux, while they made their way past Bari and Udinese ahead of a Coppa Italia semi-final against Inter.
Bordeaux blew Parma away inside forty-five minutes in France, with goals from Micoud and Wiltord, but five minutes from time, Crespo beat his marker to meet Chiesa's cross with the deftest of backheels.
In Italy, the second leg rout began in the 37th minute with Crespo. By the hour mark, it was 4-0 and two more goals would force home the point. By the time Abel Balbo's penalty flew past a helpless Ulrich Ramé in the Bordeaux goal, the Parma players were acting like they'd just wrapped up a friendly. They were unstoppable, Bordeaux watched on, helpless as Chiesa and Crespo ripped their defence apart. Thick as thieves, they provided goals for each other and seemed totally in sync, dragging defenders out of position and being a general nuisance.
Back in Italy, they faced Inter at San Siro in the semi-final first leg. Verón lashed in a volley with fifteen minutes to go, before his compatriot Balbo scored to kill the game off. A 2-1 win back in Parma set up a final with Fiorentina, another two legged affair that would begin a week after the first leg of their European semi against Atletico Madrid.
The UEFA Cup semi-final in Madrid began with a contender for the most outrageous chip of all time from Enrico Chiesa. Perhaps Molina thought a cross was coming, but each angle leaves no doubt that Chiesa knew what he was doing. Verón played the ball right to Chiesa who, just outside the box, dragged the ball outside and lofted it over Molina, who flapped helplessly, never within reach. Parma would go on to win 3-1, before beating Atletico 2-1 at home, just like the Coppa Italia semi-final.
14 April 1999. Six days before that second leg against Atletico, Parma and Fiorentina played out a 1-1 draw at Il Tardini, meaning a goalless draw at Artemio Franchi would give the Viola a sixth Coppa Italia. The game would be played on 5 May, the week before the UEFA Cup final against Marseille in Moscow. Seven days to make or break a season. In Serie A, they weren't ever close to Milan and Lazio, battling it out for a scudetto eventually won by Milan. Parma did secure Champions League qualification, but that paled in comparison to two prestigious trophies on offer.
So, Parma set off for Tuscany for the cup final. Gabriel Batistuta and Rui Costa awaited them. The two sides may even have met in the UEFA Cup final, had Fiorentina not been disqualified in the second round after a fourth official was hopitalised by a firework thrown from the stands.
Rather than play out a goalless draw, both sides went at it like an old Western. Parma took the lead with a Crespo backheel and Tomas Repka scored from a set piece just after half-time to equalise.
Sandro Cois put Fiorentina ahead after an hour, but away goals meant all Parma needed was a goal. Just after seventy minutes, Vanoli drifted infield and met a cross from the right with the dictionary definition of a bullet header. Three Francesco Toldos wouldn't have saved it, and it proved enough to win the cup. Job done and another major trophy, but no time to celebrate.
In only the second ever one-legged UEFA Cup final, Parma would dominate a decent Marseille side that had defeated Bologna in the semi-final. First, a defensive mix-up between Laurent Blanc and Stephane Porato allowed Crespo to instinctively lob the 'keeper to put Parma in front, before Vanoli scored another cup final header. Two goals up at half-time, the Italians were on their way.
Enrico Chiesa's goal, the third and final of the night, epitomised the class of this Parma side. Thuram's marauding run, Verón's delicate cross, Crespo's dummy of a bouncing ball for Chiesa to smash it into the top corner. All the class of a double winning side.
Perhaps it didn't feel like it at the time, but it never got better than this for Parma. Two trophies in a week, with a team full of stars and an owner backed by a giant of industry. However, by the summer of 2001, most of that team had left. Chiesa, Crespo, Verón, Buffon, Thuram, Sensini and Fuser all departed over the years following the cup double. Three years later, the club were insolvent after the collapse of Parmalat due to fraudulent accounting among other things and Parma FC were victims of Europe's biggest ever bankruptcy.
Tanzi went to jail, albeit briefly, only serving two years of an eighteen year sentence. Parma were relegated to Serie B in 2008, but returned at the first attempt, before going on to qualifying for the Europa League in 2014 under Roberto Donadoni. However, that qualification was revoked when it became clear that the club, now owned by Tommaso Ghirardi, had total liabilities of €218 million and would file for bankruptcy.
Relegated in 2015, the phoenix club appeared in Serie D for the 2015-16 season. Three straight promotions took them back to Serie A for 2018-19, despite Emanuele Calaiò being caught match-fixing for the crucial promotion game against Spezia. Calaiò requested a "reduced effort" from two Spezia players and Parma were deducted five points for the new Serie A season, which was expunged on appeal.
They survived season one, finishing 14th and then 11th the season after, but finished rock bottom in 2020-21. Gigi Buffon, at the tender age of 43, returned to Parma and is signed on until 2024. Owner Kyle J. Krause has grand plans to return the club back to the top, and this year they're going the right way about it, qualifying for this season's playoffs as one of the top seeds.
They lost only one of their final eleven league games, entering the playoffs with serious momentum. Promotion for Fabio Pecchia's team would represent a real opportunity for the club to do Serie A correctly, after the failed attempts at stability that followed the Tanzi era.
Parma should still fancy themselves to book their place in the playoff final, despite a massive second half collapse in the first leg, blowing a 2-0 lead against Cagliari, who scored three times in the last twenty-five minutes to win 3-2.
Playing at home in the second leg will be an advantage, naturally and their 2-1 win at home in the regular season should provide inspiration.
Without the wealth of a sovereign state behind them, Parma will have to settle for Krause's business orientated approach to football, rather than the Monopoly money approach of the Parmalat days. The thought of a 45-year-old Gigi Buffon playing in Serie A is a fine thought, one for the football romantics.